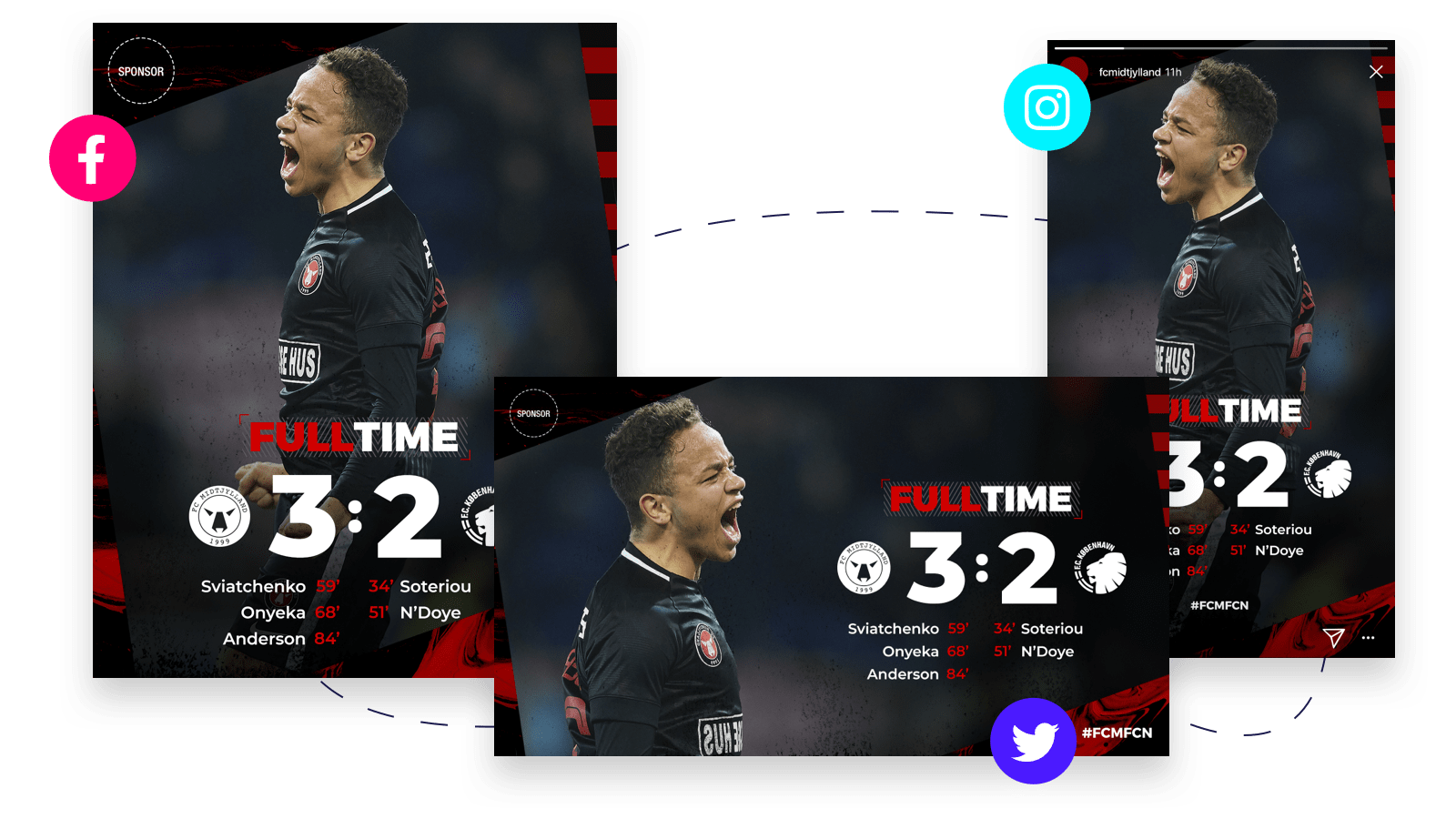 Want to use the same visual across different channels? No need to repeat the creation process all over again (hurrah!). In one click, you can duplicate your design to another size.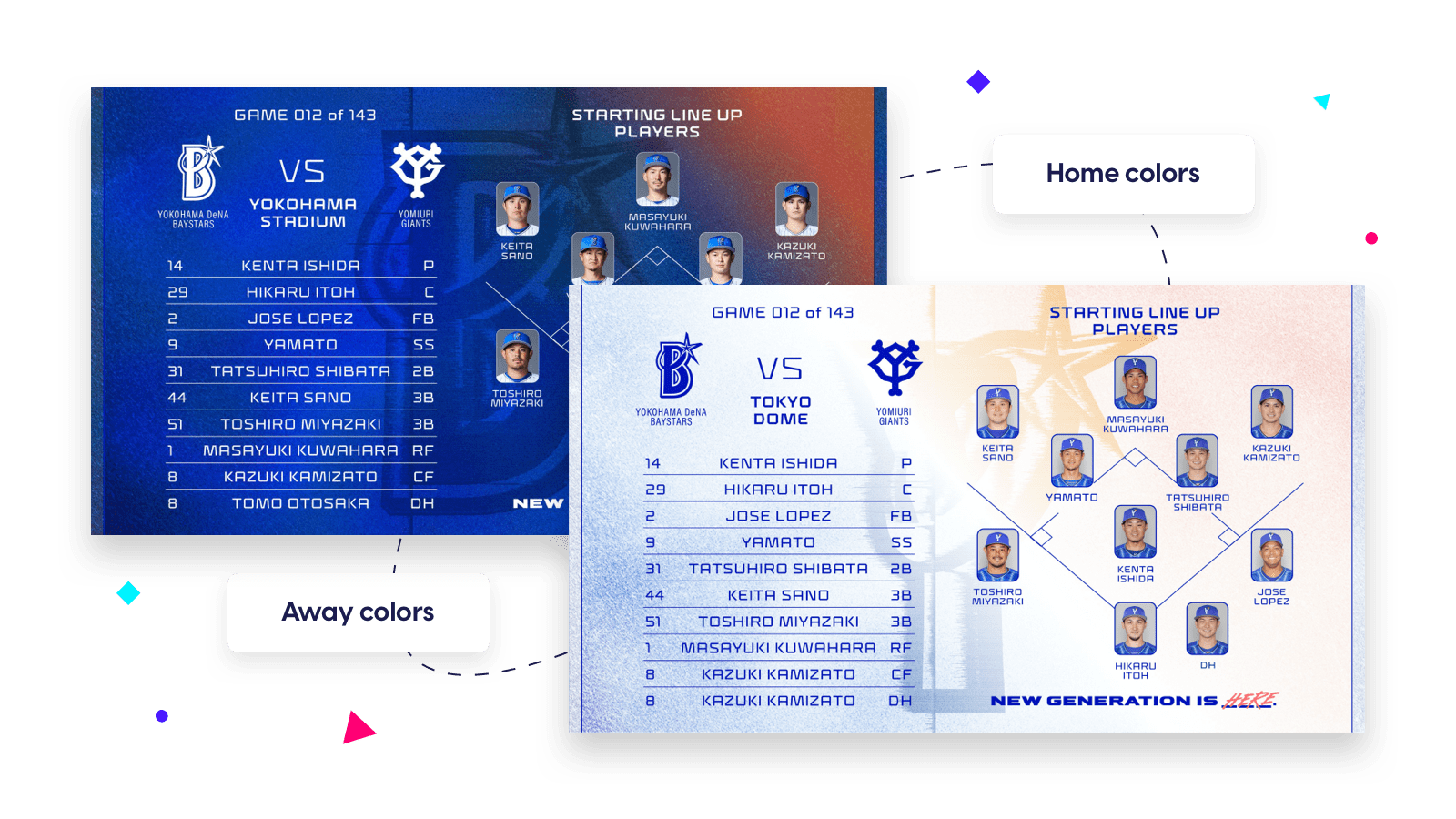 Thanks to handy toggles and dropdowns, you can easily change colors and backgrounds to home or away themes, substitute a player image for a recap video, swap a quote for a stat, or even mirror switch your entire template.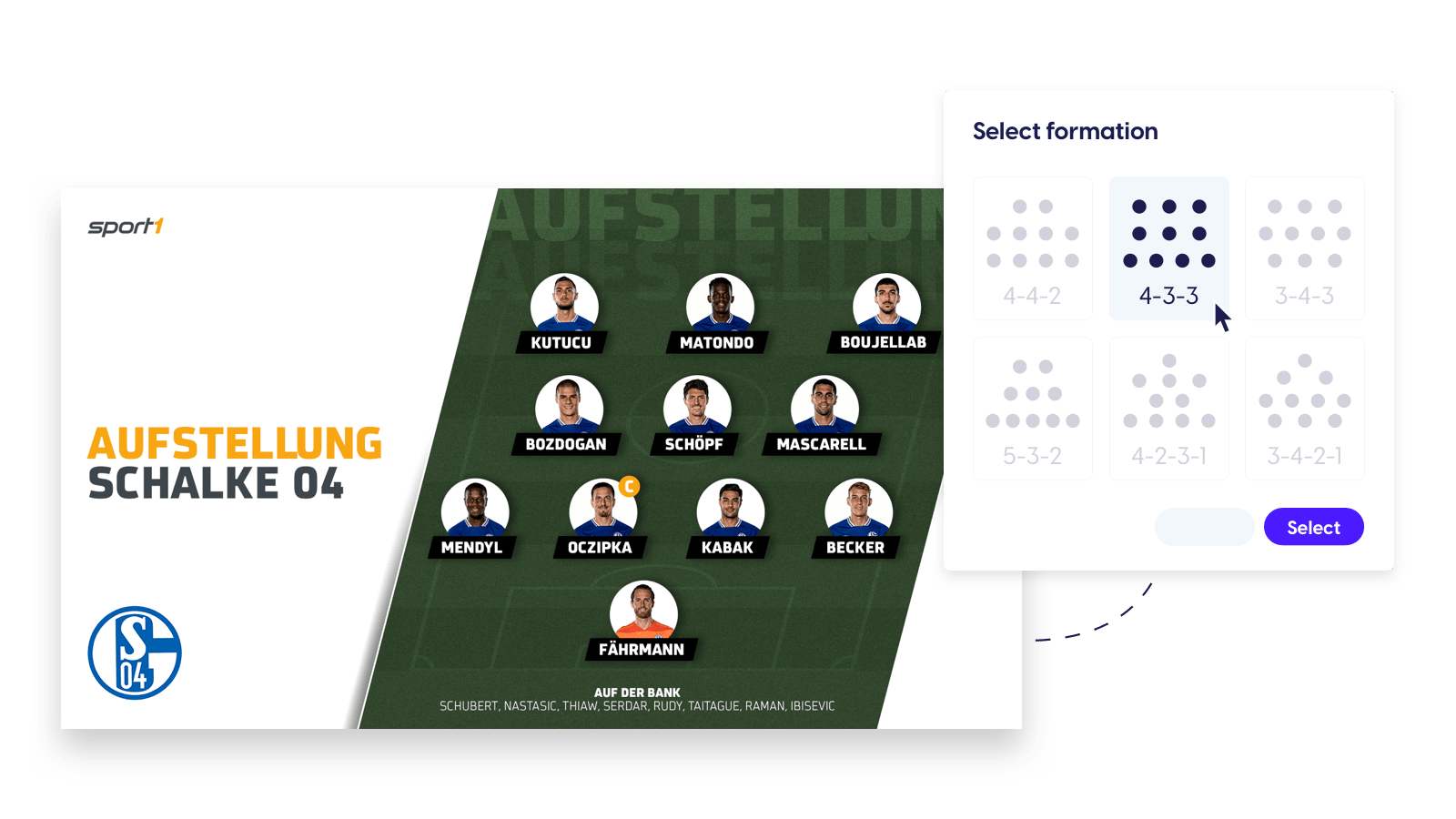 Change player formation at the click of a button, and drag and drop pre-populated players to their correct position.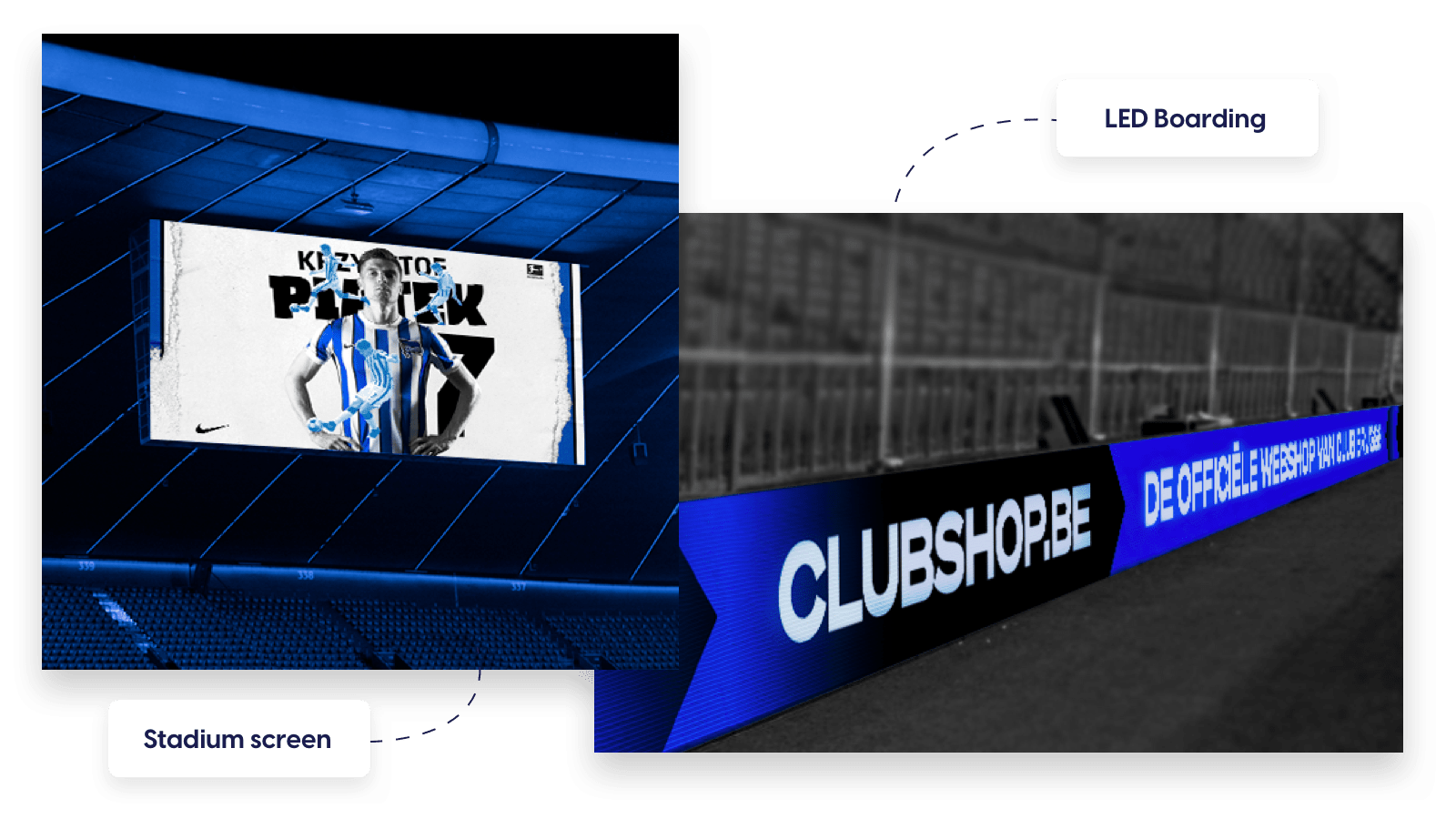 Create content in any size or resolution to suit your most-used channels. From huge stadium screens to social media posts, interactive banners and even print, if you need it, we can build it.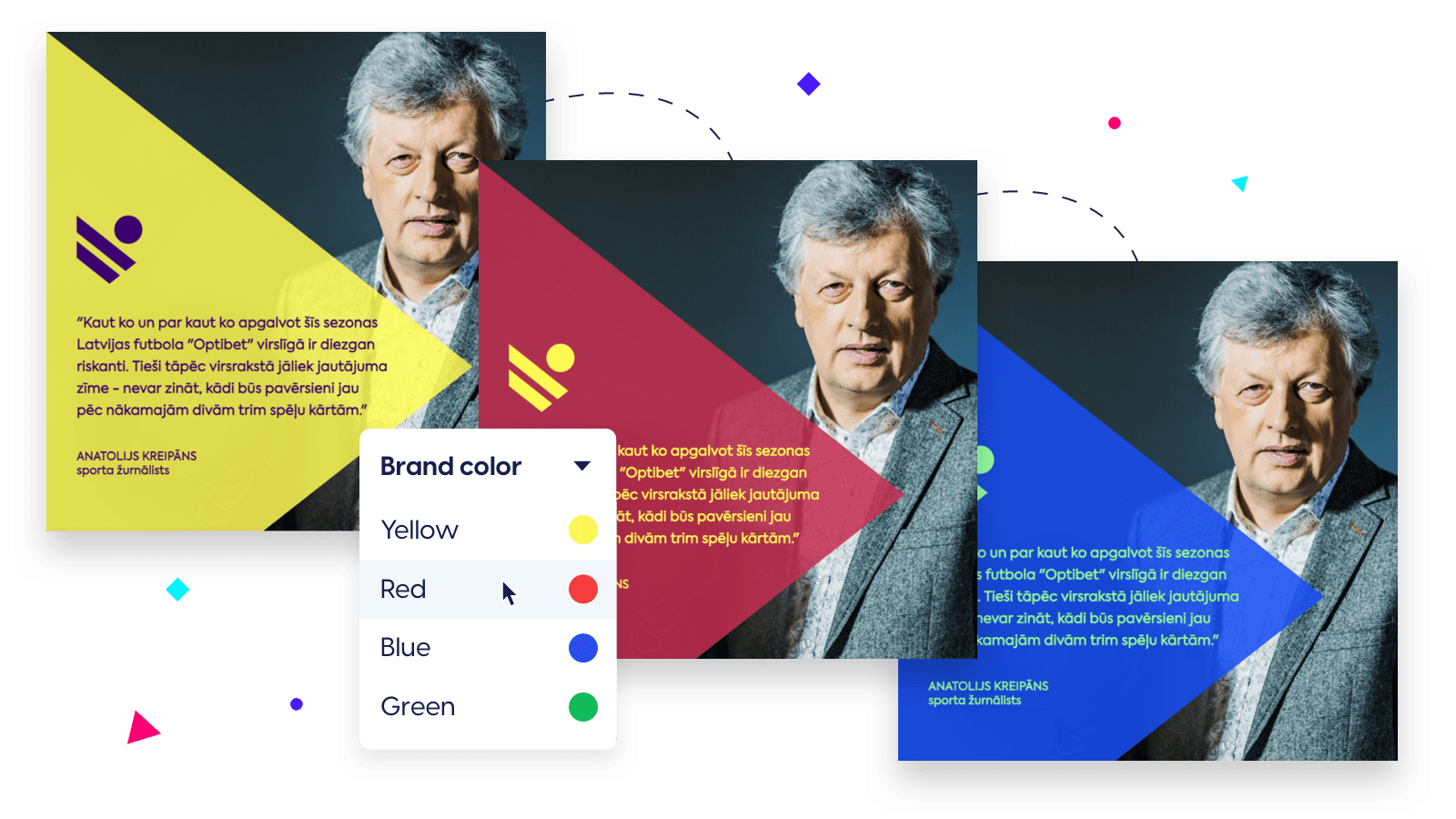 Lock in brand consistency by restricting the options and responsiveness of your template, so no one can mess with your brand image. Set your brand fonts, limit colors to a specific palette, only allow pre-defined design themes, fix copy and logo placements, limit text length, and more.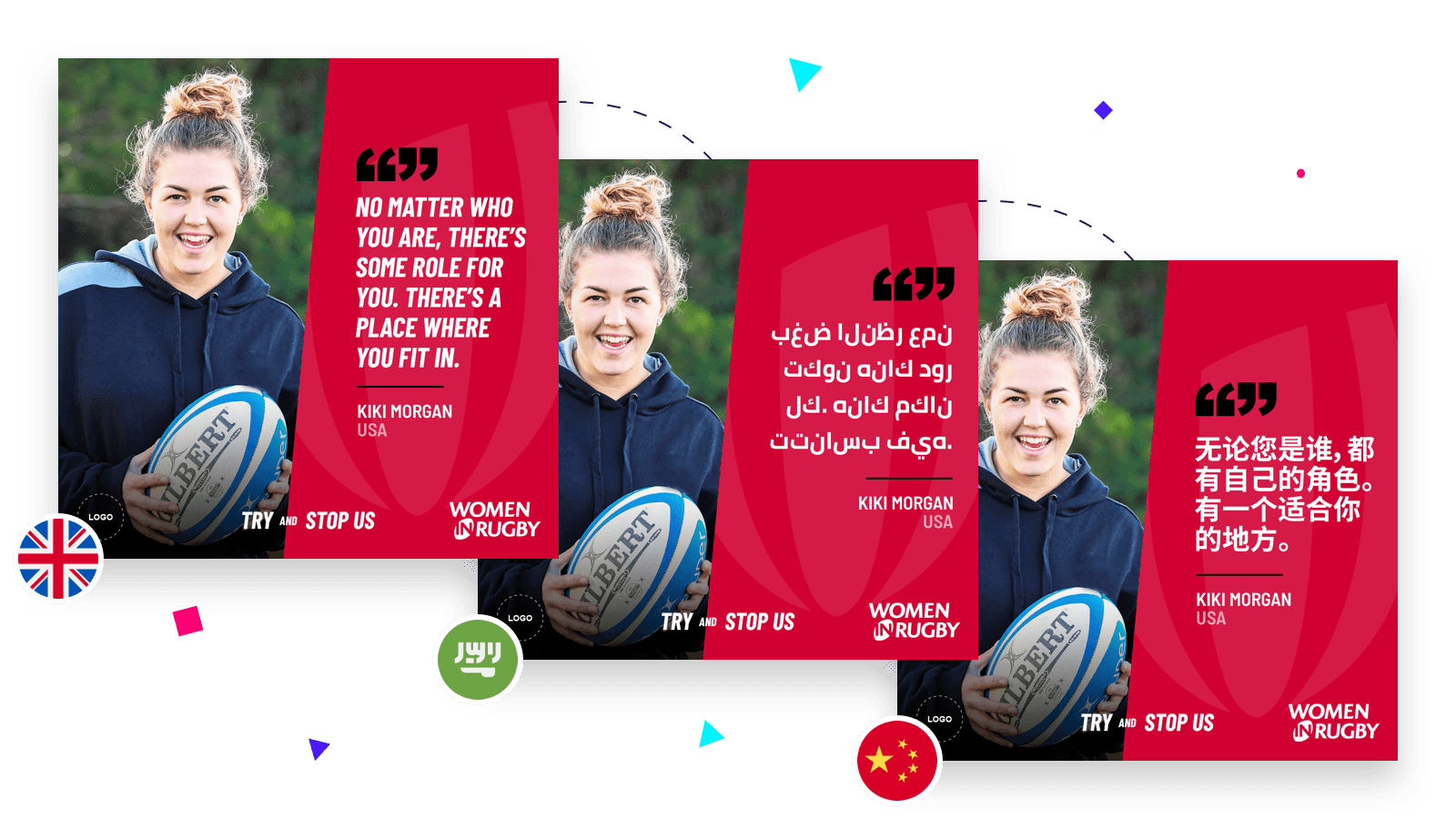 Need to get your point across in different languages? From Spanish to Chinese and Russian, we can pre-set language switches in your template. All templates also come with Google Translate support to quickly adapt your texts.