Break through to your audience with video content. You can add MP4, GIF, full or cut-out videos to your templates. Or create video sliders by mixing and matching your video, animated and/or still templates into one video to make a story. You'll be able to preview your video content in the browser as you edit your template.
Bring your templates to life with dynamic animations. Choose from fully-animated templates to single dynamic elements, such as swipe-up bounce for Instagram stories. You can always opt to download your animated templates as stills or animations.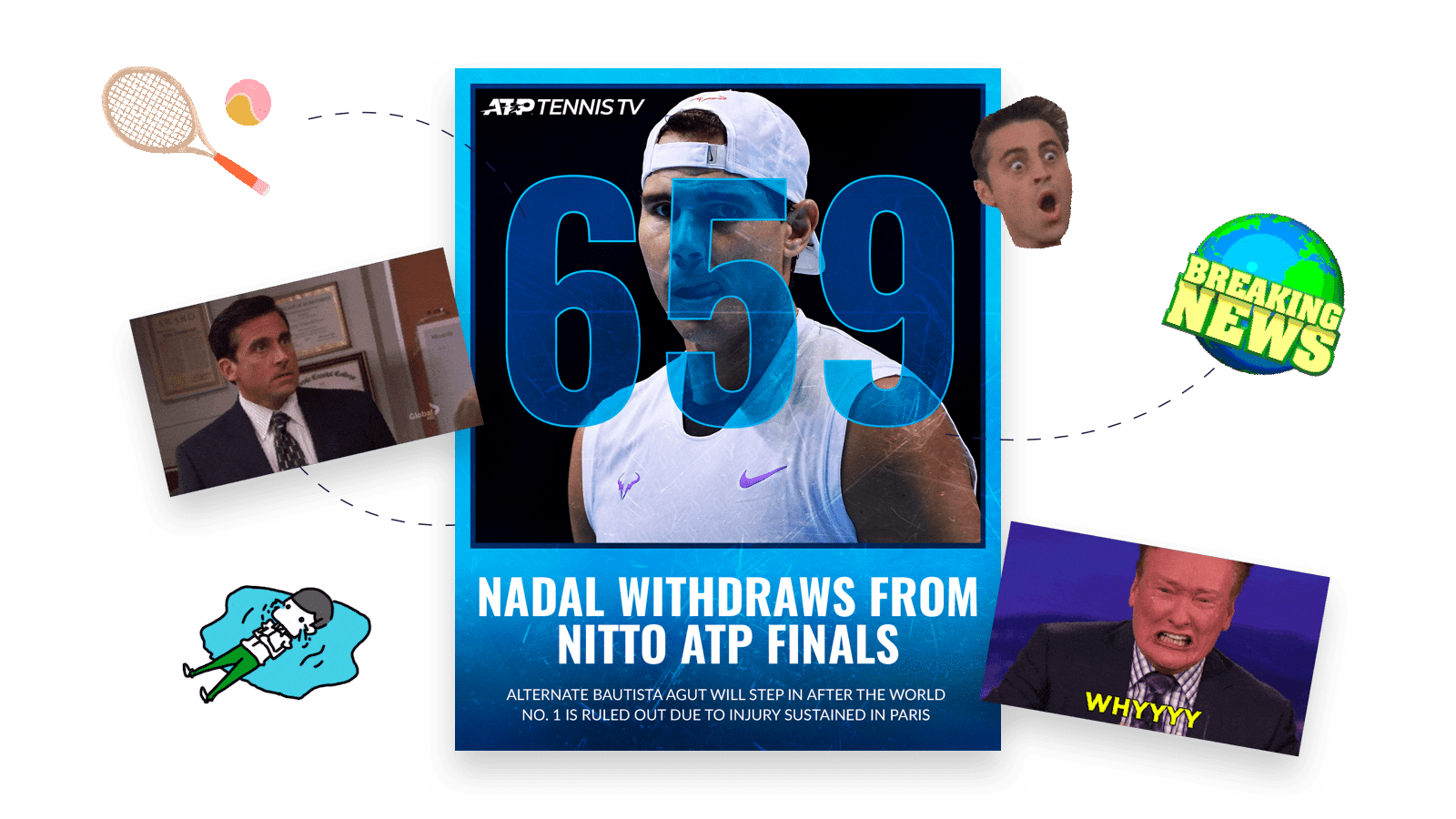 Keep it fun by adding lively GIPHY stickers or full GIFs into your template.