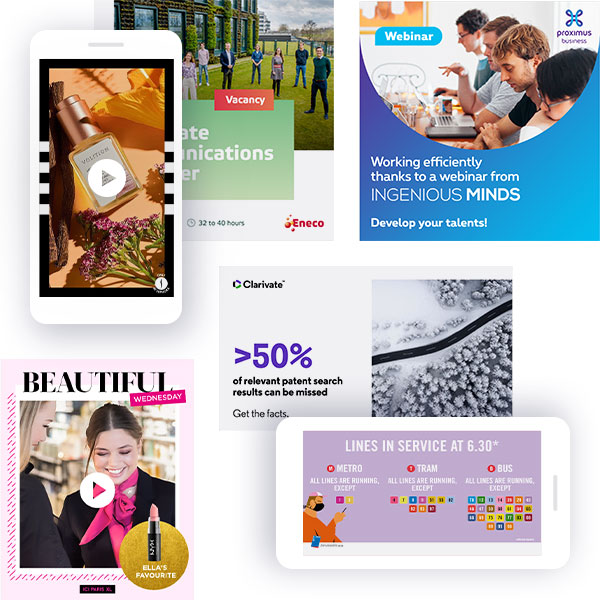 Branded social media templates
We custom-build each of your social media template based on your unique brand and communication needs. Templates can include:
Company news and quotes
Product showcases
Marketing campaign assets
Infographics, data and chart visuals
Carousels and videos
Podcast visualizations
… and more!
In addition, we can create templates for your video thumbnails, digital banners, website images, and any other recurring content you want to create yourself.