If you've been working with us for a while, you might have noticed that we're looking and sounding a little different lately. That's right: we have a shiny new look and proposition.
But that doesn't mean we've forgotten where we came from…
How did it all start?
It all started with social channels to run and no designers at hand.
Back in 2016, some of our colleagues were managing the social media accounts of a football brand. With matches mostly taking place on weekends and evenings, the editors often had to wait until the following weekday — plus a lengthy design request process — for their visual content to be ready. Not very timely to say the least. After trialing different clumsy workarounds, one of our developers ended up building a tool for editors to quickly create branded graphics themselves.
On hearing about this new content creation solution, communication teams in other sports organizations also got excited about its prospects. So, as we developed our platform and enriched our software, we also took on our first clients, and launched a new company: Content Stadium.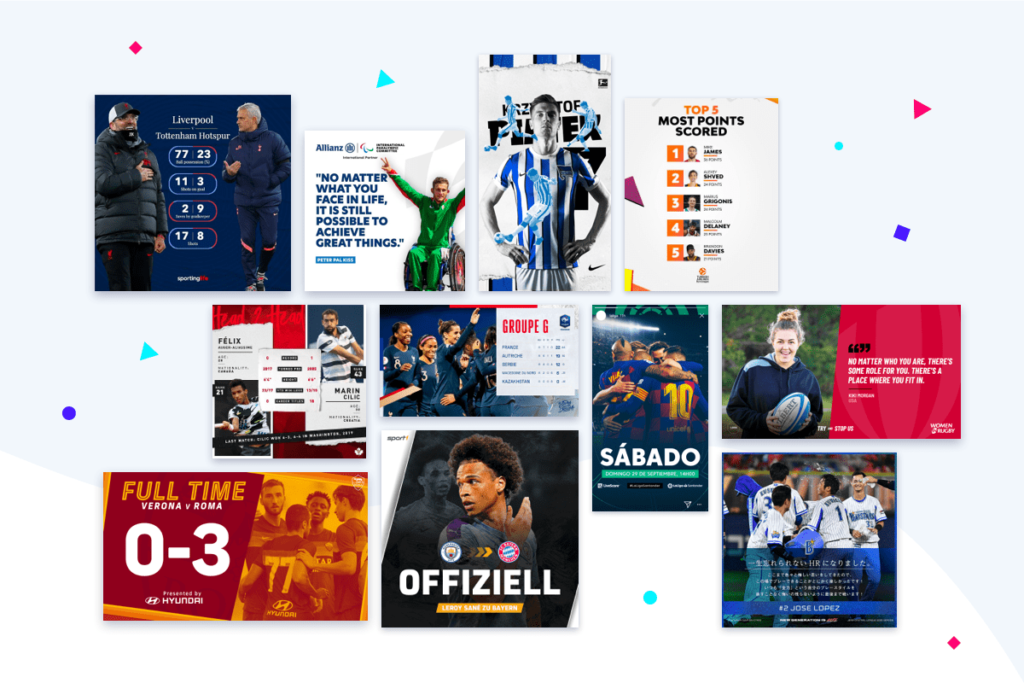 What's changed?
While 2020 certainly brought with it some very unique challenges, it hasn't stopped us from growing and helping more clients to grow along the way — and not just in the sports industry.
On top of delivering many new sports features and templates, we also stepped out of our sporty comfort zone to extend our expertise to employer branding teams and communications teams in other industries.
While the sports industry was once leading in complex designs to engage fans, other industries are catching up. This is where we come in. We can apply our extensive knowledge of advanced and dynamic templates and designs, acquired from working in and servicing sports clubs and organizations, to help other businesses propel their communications forward and turn followers into fans.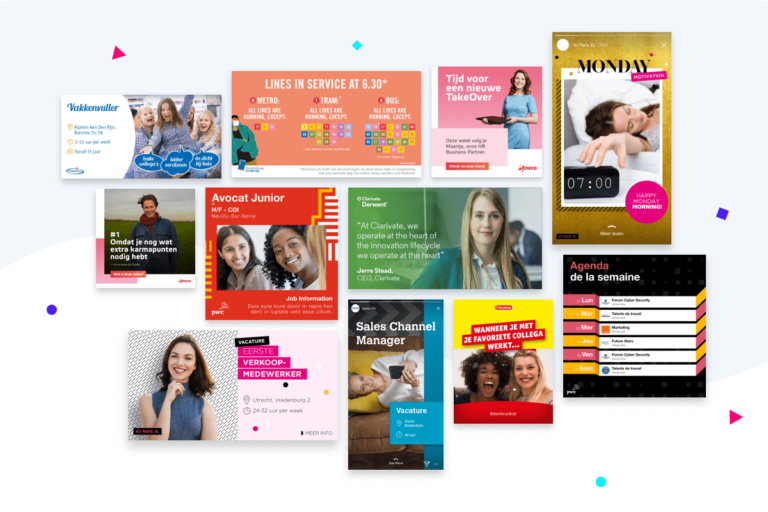 Say hello to our new look
Not only did our client base evolve, but our appearance also needed a bit of a facelift. So, we took this chance to update our entire brand style.
Say hello to our new logo, visual style and website: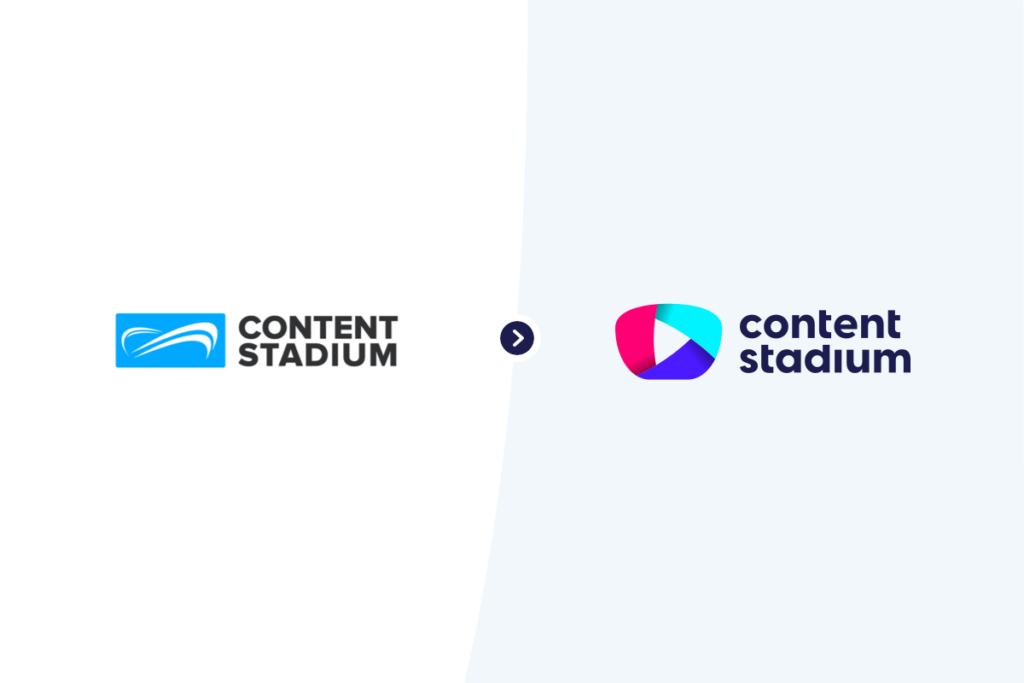 We've updated our logo with fresh new colors, while giving a nod to our sports heritage with its stadium-like shape. We've also kept our style clean, fun and energetic, to visually showcase what Content Stadium is all about.
The three-part logo also hints at what's to come, as we plan to launch some new solutions in 2021 to cover all your content needs! Check out our Content Stadium LIVE app, and keep an eye out for our Content Stadium SHARE solution, which is coming soon.
Know someone outside of sports who might benefit from making their content creation process fast, easy and always on-brand? We'd love it if you could send them our way.