Of course, it helps that their customers are often devoted fans, who care deeply about their club or sports.
But one way that they continue to reach such engagement heights is through their social media content. Sports brands have long used advanced, innovative and captivating designs and visual content to keep fans connected and engaged across social media platforms.
To accelerate the content creation process, much of sports' recurring graphic and video content is based on templates. This is what helps them create so much social content, while maintaining high levels of quality and recognizability.
And for the past 5 years, we've been helping them.
In this blog post, we reveal some of the top tricks and best practices sports clubs, leagues, media companies and organizations use in their social media content templates. Try one of these techniques for your own templates, to see if you too can tap into the success of sports content, take your communications to the next level, and turn your followers into fans.
Looking for sports social media template examples? Check out 30+ sports templates from our clients across the sports industry.
5 lessons from sports' social media content templates
Tailor your templates to your unique needs
Make your social media content pop
Create a sense of community
Showcase your data
Tell a vivid story
1. Tailor your social media templates to your unique needs
Let's start at the beginning: deciding what you want your social media templates to show.
When designing new visual templates for your brand, it's tempting to base your layouts on what your competitors or companies you admire are doing. But make sure you don't limit your creativity to "best practice examples" you see elsewhere. Take a moment to first stop and think about what you really need.
Think about your specific business, brand, product or audience goals. What is your organization about? How can you stand out? What key messages do you need to communicate to your followers? Start here. Then think about the best way to represent this visually.
For example, La Liga wanted to engage fans by visually reenacting the highpoints of football matches: goals and the actions that led up to them. To meet their needs, we developed an action-highlight animated social media template. They can now quickly and vividly recreate these winning sequences:
To increase viewing figures, The Rugby World Cup 2019 had to keep fans around the globe informed about kick-off times — repeatedly, throughout the competition. So, we created this time zone graphic content template which allowed them to do this effectively: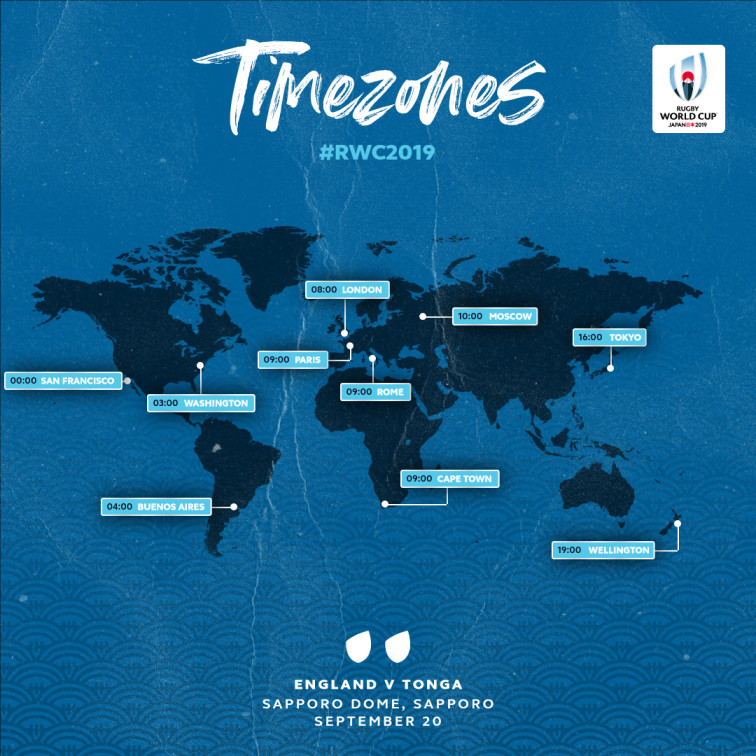 These very tailored social media template designs are two examples of how sports organizations met their specific communication needs.
So, when it comes to your own company, think beyond quotes and news templates (although these can also come in handy!). Consider instead how you can visually put across your most important messages.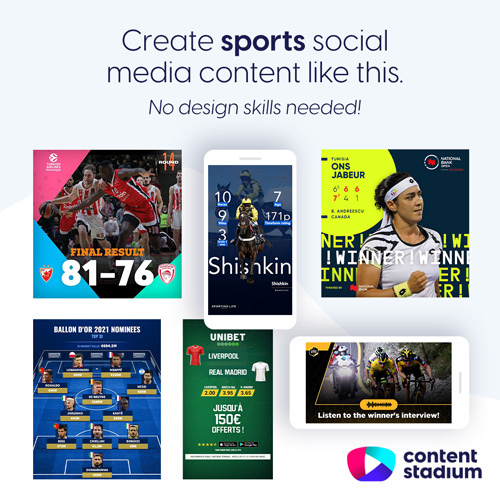 2. Make your social media content pop
There's already so much content on social media. And you'll need to break through all that clutter to reach your target audience and grab their attention.
To stand out among all this clutter, sports social media content already frequently includes animations and videos. But you can take this one step further by mixing videos, animations and images in the same template for that wow effect.
See, for example, these eye-catching sports social media templates by the Yokohama DeNA BayStars baseball team and Fukushima Firebonds basketball team. They feature multiple videos and images, or both videos and animations in a single template design, to really catch the eye:
From event speakers to employees, products to company USP icons, there are endless scenarios where you can make use of such multi-media social media template designs to grab attention for your brand.
3. Use your designs to create a sense of community
No one creates a space where people feel like they belong quite like a sports team. A space where fans feel connected to one another, as well as to the club and its members.
Through their templates and recurring content, they continue to build this sense of community:
They put their people forward: From goals to lineups, transfers and happy birthday visuals, they constantly put their players and other team members in the spotlight.
They share their successes and fails: Fans live through their ups and downs.
They interact with their community, and include fans into the conversation.
See, for example, how AS Monaco football club even asked their fans to help them choose their next visual template design. They encouraged their Twitter followers to like their favorite design from 3 options:
Think about how you too can include your employees, customers and partners into your templates, and draw your followers into the conversation.
This is especially important for employer branding or service companies, where people are your focus. But these tricks can also be used across corporate and marketing social media channels of all kinds to increase engagement, build relationships and create a sense of community.
4. Showcase your data in your templates
To engage fans, sports clubs and organizations visualize all sorts of captivating competition and player data. From league rankings to player and game stats, or even shoot chart designs such as this example from the European Handball Federation (EHF):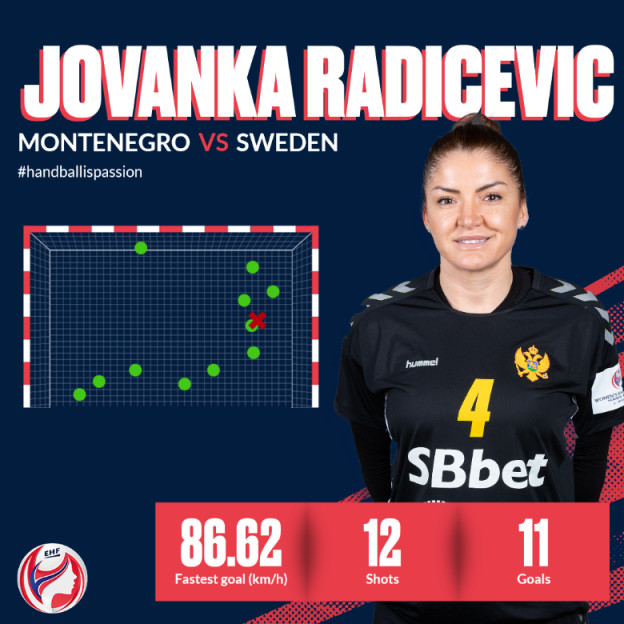 They also understand the importance of creating timely content during live games and events, when fan engagement is at its highest. But how are they able to create and publish stats and data-filled designs so quickly?
Many simply connect their social media templates to APIs and databases. This allows them to instantly pull in ranking data, head-to-head stats and more, to quickly react to game results or actions on the field.
And this trick is not reserved exclusively to sports.
Perhaps you have lots of stats or data that you need to share quickly and regularly? Or maybe you've collected a stack of data that would make great content, but is simply too time-consuming to manually add into a design or infographic? If that's the case, consider connecting your templates to your database of historic or real-time data to speed things along.
Check out, for example, Brussels' local public transport operator, STIB/MIVB's travel alerts content template. We connected their template to their database of trams, metros and buses. Now they can drag and drop the data they need into their responsive template to easily react to real-time events and disruptions. This allows them to speed up the content creation process, and update their customers quickly, across all their social media channels, with attention-grabbing images. Read their full story.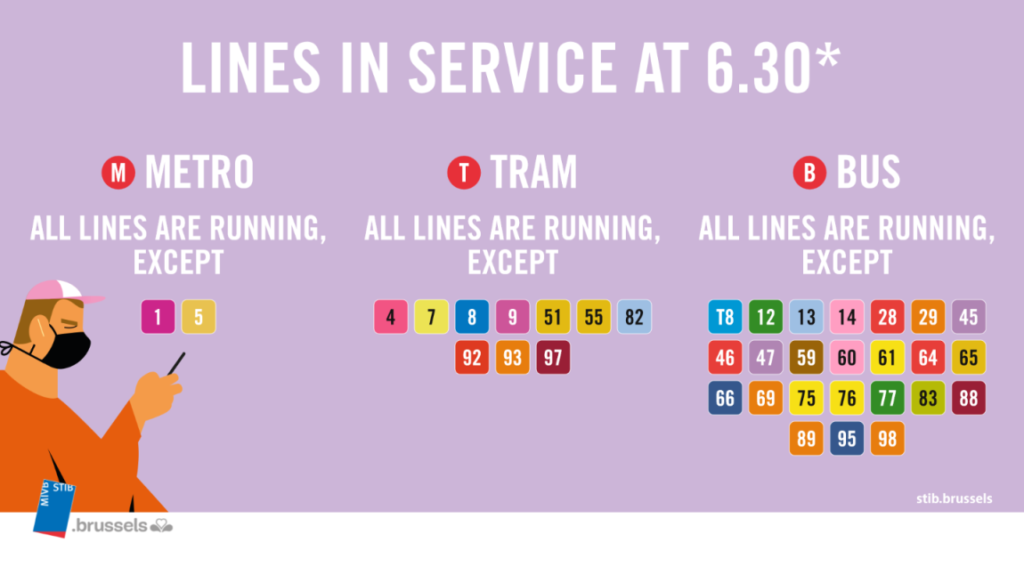 5. Tell a vivid story
Storytelling is a powerful way to engage audiences and make your content memorable.
Sports clubs and organizations are tapping into these benefits by using multi-slide template formats, with designs that flow from one slide to the next. Not only does this bring their stories to life, but it also encourages users to actively engage with posts to see what's next.
In fact, Instagram carousel posts tend to have a higher engagement rate per post.
These multi-slide templates can then be uploaded as social media carousels, such as Instagram carousels, LinkedIn SlideShare or Twitter carousel ads. Or you can turn them into videos to post across any of your digital channels.
See, for example, Hertha BSC's multi-slide template:
View this post on Instagram
Have a go yourself by mixing photos with text, quotes, stats, bullet points and more, to build out your narrative.
More ideas for your social media templates from the sports industry
Is creating your social media designs way too complex and time-consuming?
In addition to helping sports clients speed up and simplify their content creation process, we're now also extending our expertise to employer branding and other communications teams.
With Content Stadium, anyone in your team can create and share awesome branded social media content in just a few clicks. No design skills needed. All thanks to custom-made templates combined with our intuitive content creation platform:
We'd love to show you how: contact us for a free, personalized demo. And see what our clients had to say about our platform.