Every month, we're sharing bite-size summaries of the top social media best practices, trends and actionable research we've come across. Both from our own experience working with our clients, and from what we've been reading around the web.
See if you can apply these June tips to improve your reach, engagement and follower growth. But make sure to always test before changing your strategy entirely, as not every technique works for every audience and account.
Want even more social media tips and trends? Check out our November 2021, October 2021, and other monthly roundups.
1. Twitter tip: Make the most of the new full-size image display
Twitter has rolled out larger image display on Android and iOS timelines. Images with an aspect ratio of 4:3 or 16:9 now show in full on mobile. However, very tall or wide images, as well as images viewed on desktop will remain cropped for the time being.
So what image size should you prioritize for Twitter? We recommend clients who work with templates to go for 1:1 square images.
Square images will not only make the most of the new full-size display in the timeline. But you can also re-use these for your Twitter cards and carousels, both of which accommodate square images.
If you don't plan on using cards and carousels, then portrait images are also a great choice to fill up more space in the timeline.
2. Social media tip: Increase engagement with assertive words
Boost engagement on social media by tweaking the language you use. Research from last year finds that using words that give certainly increases likes, comments and shares.
This is because these assertive words make the communicator sound more powerful. And engaging with a powerful brand makes us feel powerful.
Words that convey certainty include:
All, every, nothing
Never, forever, always
Perfect, definitely, true
Commit, prove
Note that this technique is most effective in cultures with high power distance (such as Russia, China and Mexico), than those with low power distance (such as Switzerland and The Netherlands).
3. Social media trend: TikTok is still the most-downloaded app
According to Sensor Tower, TikTok was once again the most downloaded non-gaming app in the world in April 2021, with 59 million downloads.
But don't start moving your communications strategy away from older, more established social media platforms just yet. Facebook remains the second most-installed app, with 53 million downloads.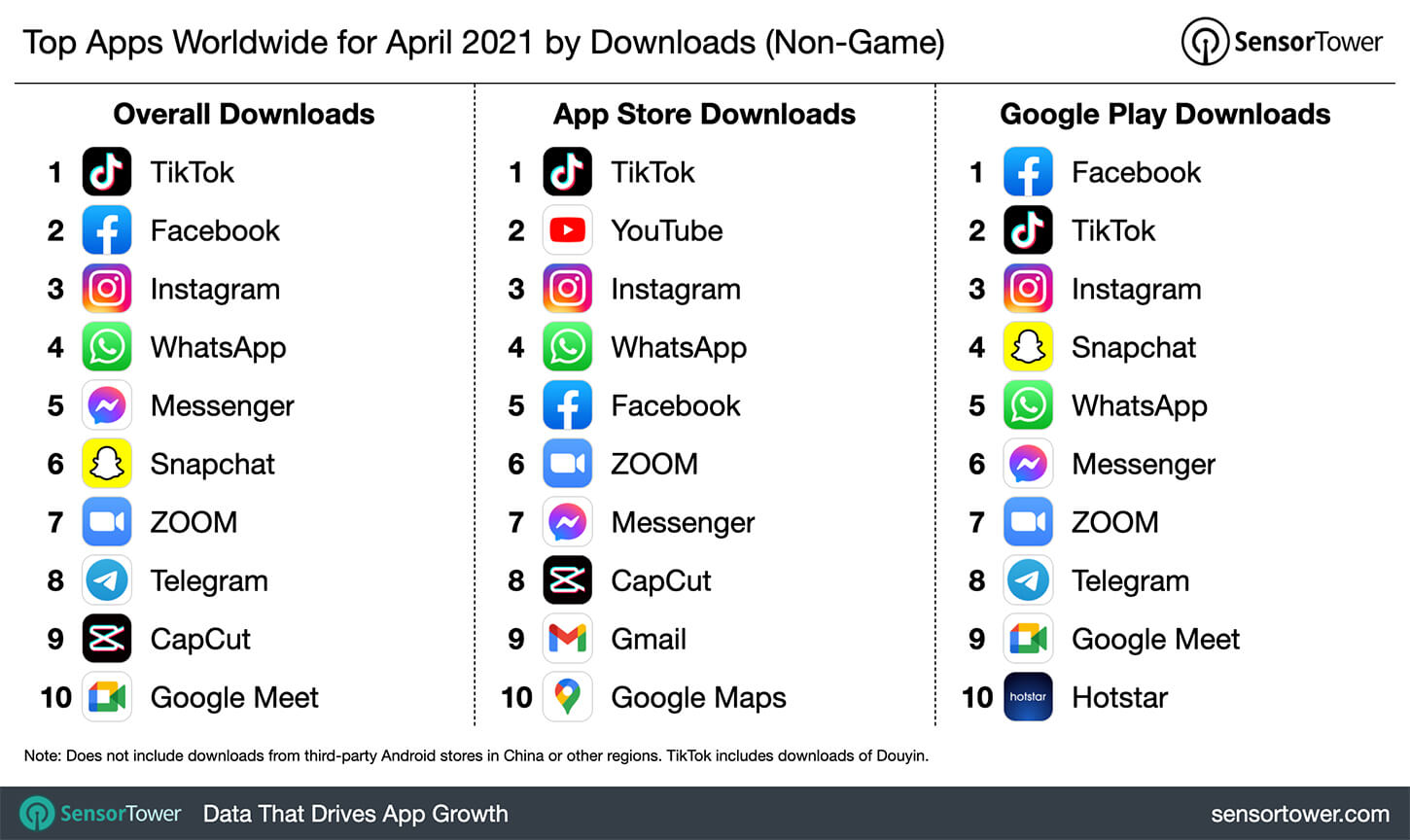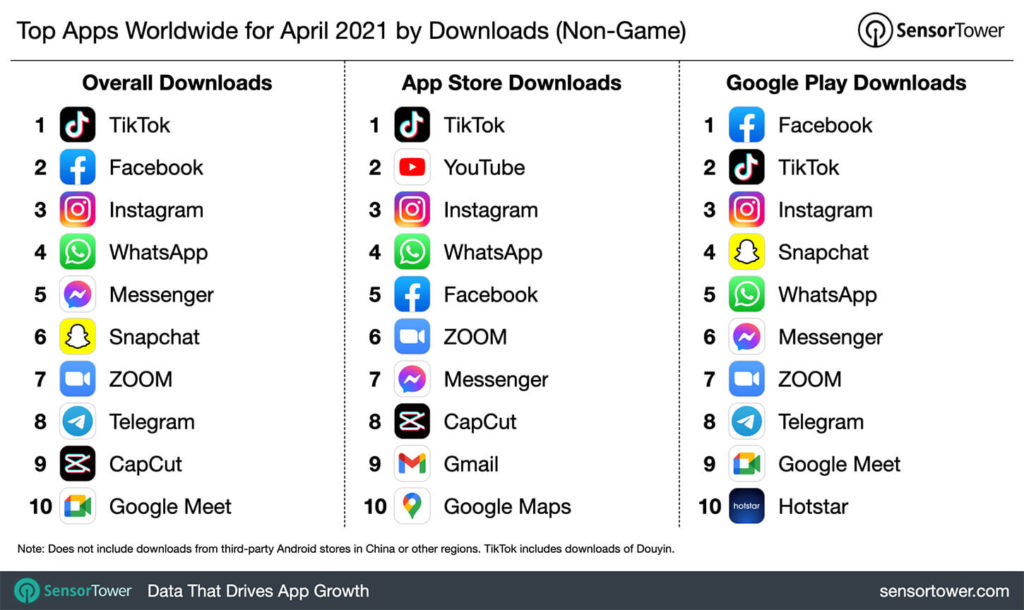 May 2021 results should be available early in June.
4. Social media news: Create branded content on-the-go
Are you finding it tricky to create on-brand social media content when out of the office and on the move? We've come up with a solution: Content Stadium LIVE. Our new mobile app is designed for creating real-time branded social content.
How can Content Stadium LIVE help you?
New branding opportunities for your real-time social posts
Always on-brand content
Quick & easy creation straight from your phone
Content grouping & sponsorship opportunities
Great for covering live events and posting on-the-go. Perfect for increasing recognizability and brand awareness.
See the app in action:
5. Social media tip: Celebrate social media holidays
Did you know that June 21 is National Selfie Day? Create content based on popular dates to increase brand awareness and find new ways to engage your followers.
Almost every day of the year has an associated holiday. Choose the ones relevant to your brand and audience, and add them to your content calendar to inspire your content.
Just be sure to double check the meaning of any trending hashtags before joining in!
6. Instagram podcast tip: Keep recordings to less than 1 minute
Remember our podcast tip from April 2021? Voetbalflitsen achieves an average of 9,000 listens per episode for their 2-minute Instagram podcast.
They've now found that their episodes of less than 1 minute perform significantly better than those that are 1 or 2 minutes long.
Their best-ever episode, which lasts just 55 seconds, received 50,000 views (see below). While the average number of views for episodes of more than 1 minute is 3,000.
See if keeping your recordings and videos super short also drive up views on your Instagram account!
7. Social media news: Stay on top of the latest platform updates
Discover more social media trends and tips from our experts