Every month, we're sharing bite-size summaries of the top social media trends, research and content ideas we came across. These are based both on our own experience helping our clients create their branded social media content, and from what we've been reading around the web.
Take a look at these September tips for ideas on how to step up your social media strategy. Just be sure to always test before changing your strategy entirely, as not every approach works for every account.
Want even more social media trends and tips? Check out our November 2022, October 2022, and other monthly roundups.
1. Social media news: Catch up on the latest platform updates
Stay up to date with the biggest social media platform news and developments for September 2022:
2. Social media examples: Ideas to keep your brand consistent
Looking for inspiration on how to keep your brand consistent on social media, to grow recognizability and awareness? There are several different ways to achieve brand consistency on your social media platforms. See how 16 brands do it:
Visual brand consistency examples: Kylie Cosmetics uses consistent brand colors, Duolingo features its mascot, Het Nieuwsblad overlays its logo and typography, Guayakí Yerba Mate uses a consistent subject-matter, and ICI PARIS XL adds branded frames.
Consistent brand messaging examples: Impossible is Nothing for Adidas, Lidl-life balance for Lidl, shot on iPhone for Apple, and its brand values for FlixBus.
Consistent brand tone of voice examples: Playful and innocent for Innocent, from serious to comical for The Washington Post, jokey and trending for Ryanair, and clear and factual for The Economist.
Consistent posting schedule examples: The University of Amsterdam created a countdown series, Philadelphia Eagles a wallpaper Wednesday feature, and Adobe Creative Cloud live masterclasses.
Read the full article to see examples from each of these brands to inspire your own brand consistency efforts.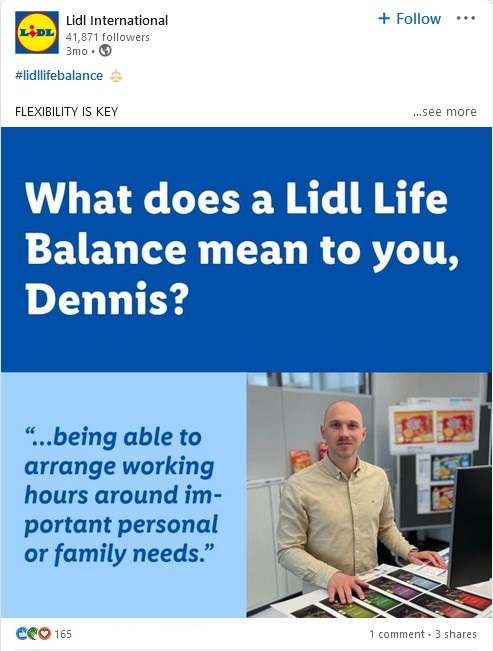 3. Social media trends: Ad spend is up, and brands post more on Instagram than TikTok
Based on their own platform's database, Emplifi published a set of social media benchmarks for Q2 2022. These cover brands' social media engagement rates, paid social, and response rates to user comments. See how your brand compares.
The average social media ad spend was $4,261 per month (up 18% on Q1 2022, and up 19% on Q2 2021).
The click-through rate (CTR) for paid social media ads was 0.93%.
The cost-per-click (CPC) was $0.20.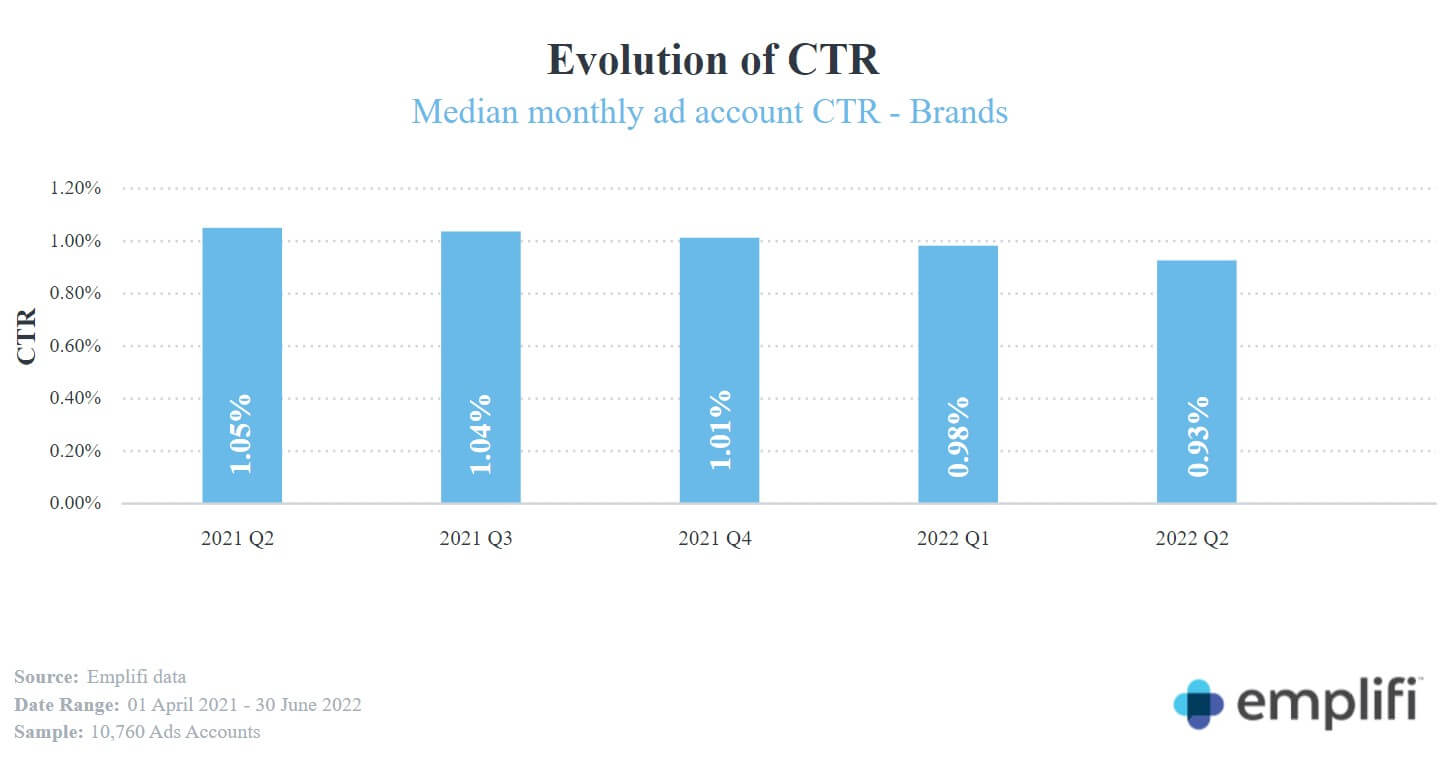 Facebook post interactions (likes, comments and shares) per 1,000 impressions was 5.2 (15% drop year on year). Industrial, accommodation and FMCG corporate were the industries that generated the most interactions.
Instagram post interactions per 1,000 impressions was 32.4 (same level year on year). Beverages, alcohol and software were the industries that generated the most interactions.
Brands continue to post more often on Instagram than on TikTok.
While brands' average response rate to user questions in Facebook comments has trended downward, their response time has improved.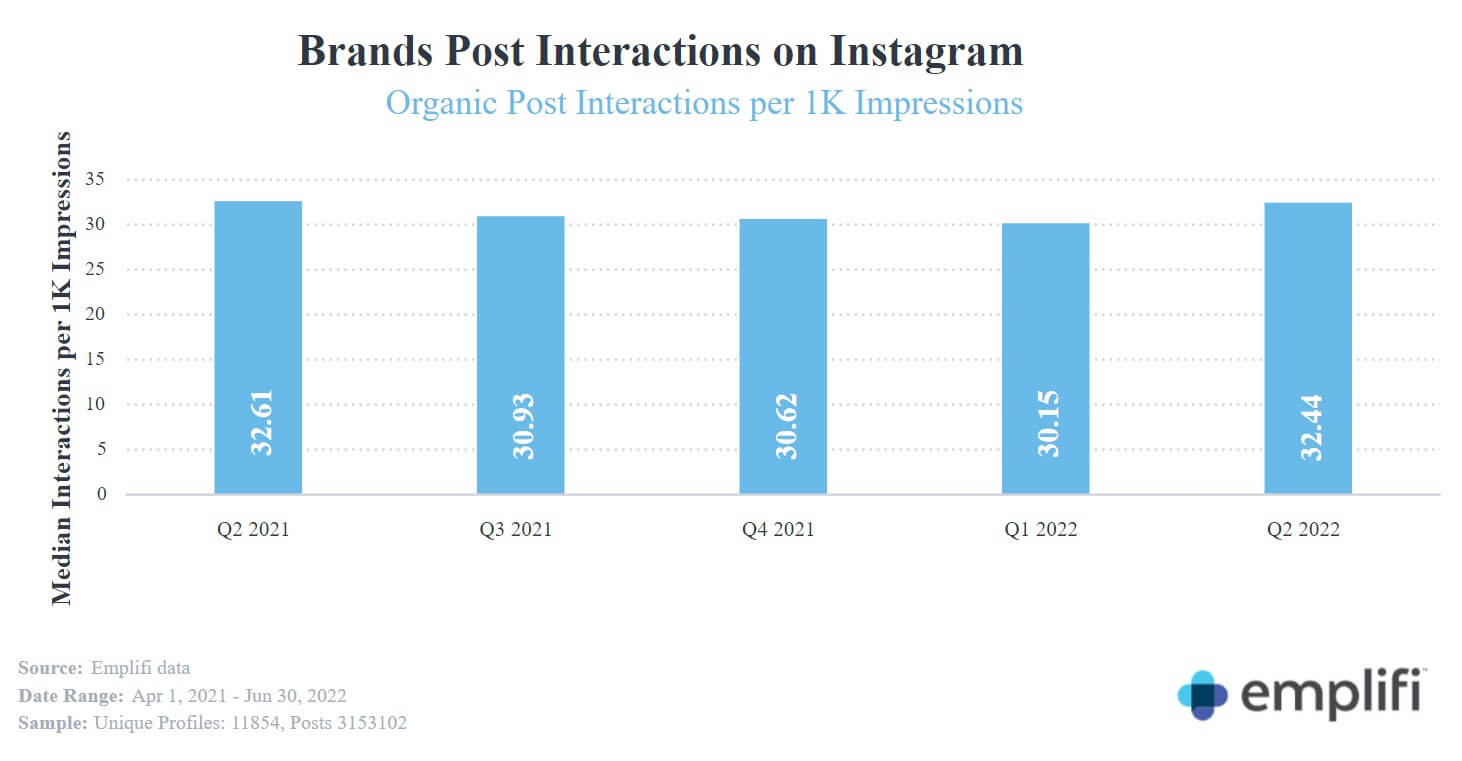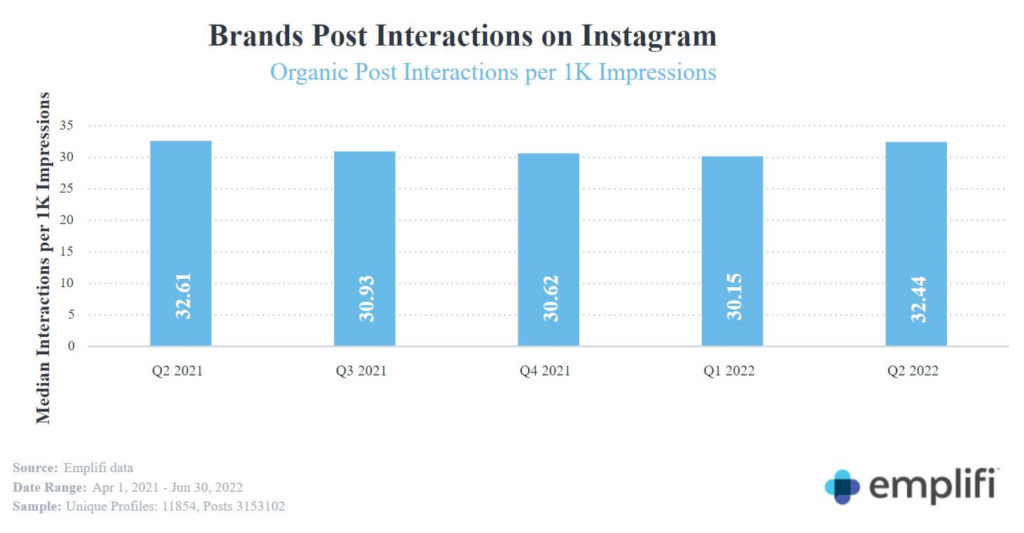 4. Social media tip: Use negations to increase engagement and word of mouth
After looking at more than 53 million social media likes, comments and shares, scientists found that using negations in your posts and messaging can work to your advantage. Negations include words such as no, don't, nobody and never. The research found that using them can make you sound more powerful, and increase engagement (+17.6%) and recommendations (+17.8%).
Here are some examples of negations:
"Don't wait to refinance," instead of "Refinance now."
"The computer that never sleeps," instead of "The computer that is always on."
"Prices have never been lower," instead of "Prices are the lowest ever."
"We never let you down," instead of "We always keep our promises."
This effect is stronger for people that have a high need for status, for example buyers of luxury products or people in high-power distance cultures (such as China, Egypt, Brazil and India).
It's never too early to start networking. #babysuiting pic.twitter.com/EWwrFEWdJI

— LinkedIn (@LinkedIn) April 18, 2014
5. Employee advocacy tips: How to get your employees involved on social media
As part of our 2022 social recruiting survey, we asked 240+ recruitment and employer branding specialists: what are their best practices for getting employees involved on social media? These were their top 9 recommendations for activating their employees, which can help drive your social recruiting, as well as social selling and/or brand building:
Create incentives or reward programs.
Involve your employees in your projects.
Explain the benefit and impact of getting involved.
Empower your employees with the tools and know-how.
Provide great social media content that they'd want to share.
Set some guidelines.
Communicate through different channels.
Get top management to set a precedent.
Make it fun!
Learn more about these employee advocacy recommendations, plus download the full report for more social recruiting and employer branding tips, trends and insights.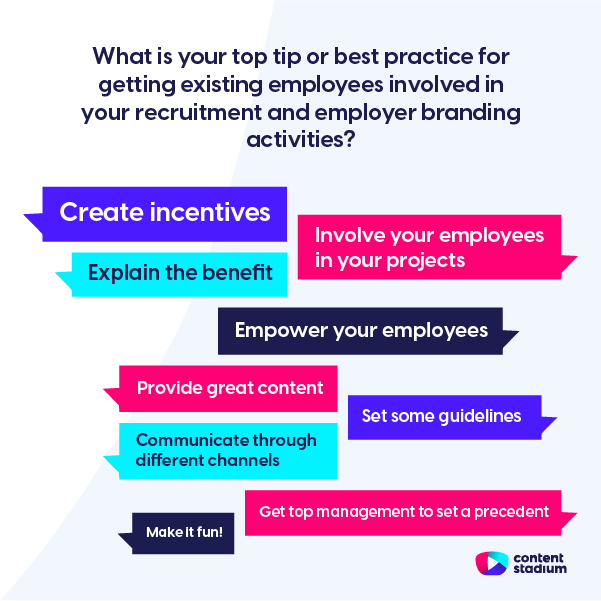 6. Instagram tip: Prioritize keyword-focused captions over hashtags
Hootsuite ran a short experiment to test whether using keywords gets you better results than using hashtags in Instagram captions. They did this by testing posts featuring only keyword-optimized captions, against hashtag-only captions. See 2 examples of their tested posts below: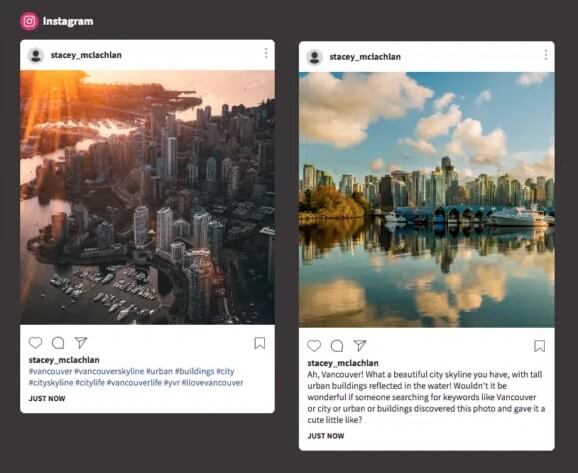 They found that all 5 of their posts with a keyword-focused caption had higher reach than those with hashtag captions (+30% more reach on average). In addition, posts with keyword captions also received more likes.
Note that this was only a small-scale test. And it also looks like they specifically asked for likes in some of their keyword-optimized posts, which can also be a reason for increased likes. So be sure to test this hypothesis for yourself to ensure the results check out — not forgetting to also test a combination of both keyword-optimized text and hashtags, which is likely the best option of all!
7. YouTube trend: Viewers watch videos at faster speeds later in the day
YouTube's team recently reviewed the usage data around their playback speeds feature. The feature allows users to control how quickly or slowly videos play. YouTube currently supports video playback speeds of 0.25x, 0.5x, 0.75x, 1x (default), 1.25x, 1.5x, 1.75x, and 2x. Here were the results:
Most viewers use the playback feature to watch videos faster (rather than slower).
1.5x is the most-used speed, followed by 2x and 1.25x.
Viewers use the feature more and more as the day progresses, with a spike starting around 11pm.
What does this mean for your brand? This trend reaffirms audiences' current preference for shorter and faster content. When creating your own brand videos, think about how to make your content snappier and how to get to the point faster, especially if your audience tends to consume your content later in the evening.
8. Social media tip: How to increase engagement on your influencer posts
How can you maximize engagement on your influencer posts? A study of 5,835 influencer marketing posts sponsored by 861 different brands on Weibo composed the perfect recipe, which might also return the same results on other social media platforms.
First, you should choose influencers who 1) post frequently (but not extremely often), 2) publish original content, and 3) have a high number of followers.
Second, their post should 1) be positive, but still include something slightly negative to feel genuine, 2) clearly mention your brand (and include a link), and 3) promote existing products (not new launches).
The research found that, by following all of the above, brands increased engagement on their influencer posts by an average of 16.6%. However, some of these tips may not work — or even backfire — if your campaign goal isn't engagement. For example, to maximize sales, it's generally more effective to choose influencers with smaller audiences.
9. YouTube trends: Create comforting videos, build a community, and optimize for TV
Sprout Social shared insights into the top 9 current and emerging YouTube trends for 2022. See if any would be a good fit to grow your own content strategy. Plus, read Sprout's article for brand examples of each of the below spotlighted trends.
Short-form videos
Live videos
Social commerce
Creator-led content
Brand storytelling
Gaming and community content
Relaxing or comforting content
YouTube for the TV
360 degree videos
10. Twitter ad tips: Tie into trending topics, use eye-catching visuals, and create multiple assets
The Twitter team recently shared their best practices for Twitter ads, based on their data and experience. Here were some of their key points:
Stay on top of big upcoming events and trending topics that you can tie into. Plan ahead with Twitter's event calendar, jump on trending hashtags, and use Twitter polls to prompt related discussions. In the case of annual events, you can also review top Tweets from previous years for inspiration. See, for example, how RuPaul's Drag Race joined the Pokémon Go conversation with great results below.
Feature eye-catching visuals to maximize your messaging. Make sure they clearly highlight your product or key message.
Keep videos and tweets concise. Videos that are 6-15 seconds long, and captions of 50-100 characters tend to perform best.
Include a call to action, so users know what to do next.
Prepare 3 to 12 different creative assets to prevent "creative wear-out" with your audience.
Don't change your ads in the first 5 days, while Twitter's ad delivery system is measuring performance to optimize targeting.
Gotta snatch 'em all! We all have a spirit @Pokemon. 🙏 What's yours?! #AllStars4 #Pokemon #PokemonGO pic.twitter.com/I98gXTKgKn

— RuPaul's Drag Race (@RuPaulsDragRace) December 11, 2018
11. Social media trends: Watch out for these new social media platforms
Buffer complied a list of 8 of the latest growing and emerging social media apps they've come across. See if any might be worth keeping an eye on for your upcoming brand strategy: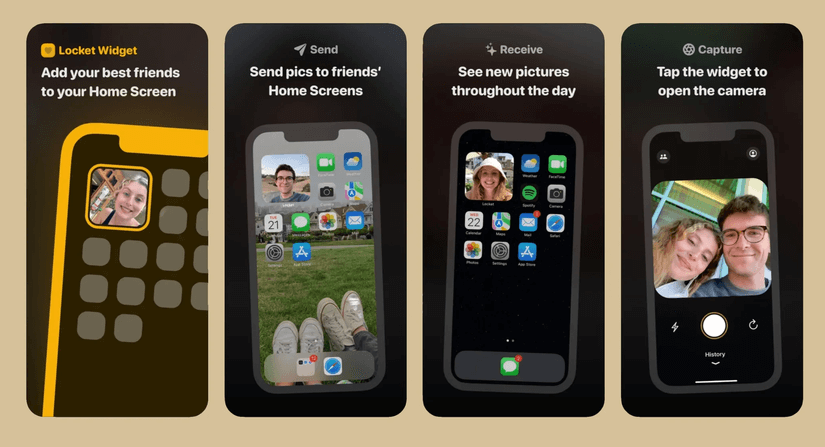 Read more social media research, trends and tips
Plus, follow us on LinkedIn to get our monthly social media best practices and more straight to your feed!