Every month, we're sharing bite-size summaries of the top social media news, tips and ideas we came across. These are based both on the hundreds of industry posts and articles we read monthly, as well as on our experience helping teams simplify and scale up their social media processes with our custom-built templates.
Discover these November trends for ideas on how to step up your social media strategy. Just be sure to always test before making any significant changes, as not every approach works for every account.
Want even more social media trends and tips? Read our January 2023, December 2022 and other monthly roundups, as well as the top social media trends for 2023.
1. Social media news: Catch up on the latest platform updates
Stay up to date with the biggest social media platform news and developments for November 2022: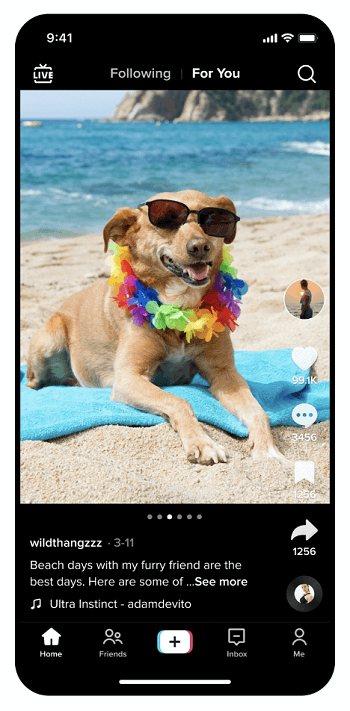 2. BeReal tip: Show the people behind your brand
Launched in 2019, BeReal is one of the latest trending social media platforms. The photo-sharing app is designed to share your authentic, "real" life. Every day, the app gives users 2 minutes to post an unedited photo of what they are doing.
So how can brands use BeReal? Try showing a "real" side of your brand with employee takeovers, allowing one or more employees to give a glimpse into their day. See an example from Ulta Beauty below: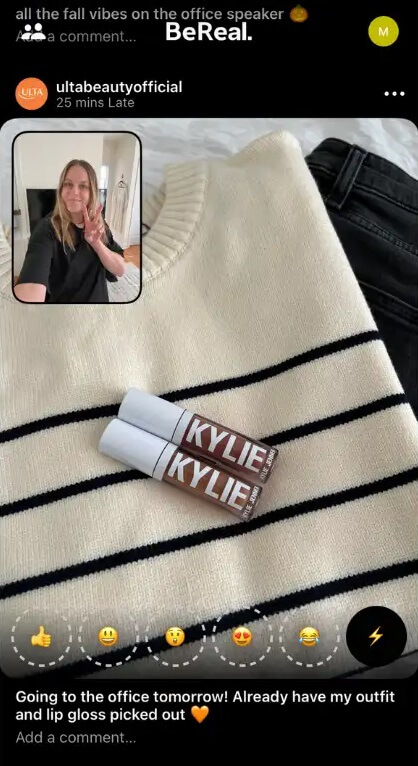 3. Twitter trends: Heavy users are in decline, and topics are shifting to cryptocurrency and NSFW content
An internal Twitter report seen by Reuters in late October outlines a significant decrease in the number of heavy Twitter users and a shift in their interests.
First, the report highlights that "heavy tweeters" are in "absolute decline" since the pandemic started. The report defines heavy tweeter as users who log into Twitter 6 or 7 days a week, and tweet 3 to 4 times a week. These make up less than 10% of monthly users, but generate 90% of all Tweets (and half of global revenue).
Next, the document notes a shift in the interests of English-speaking heavy Twitter users over the past 2 years. Cryptocurrency and NSFW ("not safe for work", including nudity and pornography) content now make up the highest growing topics of interest.
Meanwhile, news, sports and entertainment topics (including e-sports and online streaming personalities) — which were previously heavy tweeters' biggest topics of interest — are in decline among these users. In addition, Twitter is losing a large percentage of heavy users interested in fashion and celebrities.
4. Social media examples: How to promote your event
Need to promote an event on social media? We looked at how several different brands posted about their upcoming or past events, to gather the best and most creative examples. See some post ideas below, and check out all 37 event social media post examples in this article to inspire your own.
Countdown posts
Event, speakers, and venue introductions
Benefits of attending
Custom images and videos for your attendees, sponsors, and other partners to share on their own accounts
"Tickets selling fast" and "Sold out" posts
Real-time Stories and posts on the day of the event
Event recaps
Attendee testimonials
Feedback polls
Thank you posts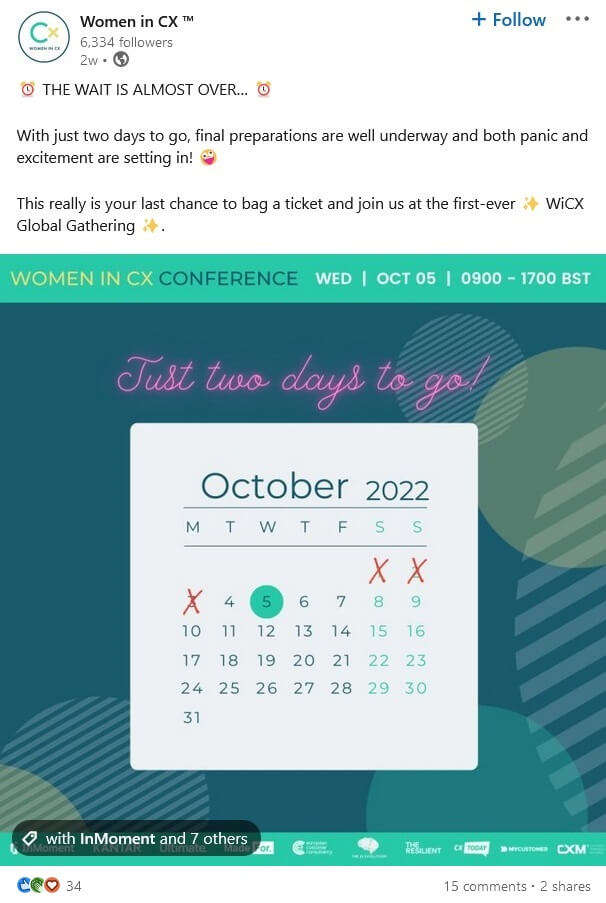 5. Social media tip: Use SEO techniques to increase visibility
As more and more people turn to social media platforms instead of Google for search, optimizing your social media content and account for search (SEO) is key to increasing your brand's visibility.
In their latest report, ICUC shared some best practices for improving your social media SEO, to which we also added our own thoughts and recommendations:
Research and define the top keywords associated with your brand, including words your customers currently use to describe your brand and products, as well as popular search keywords that relate to your brand.
Ensure you use these keywords throughout your social media content and profile (in a natural way, so as to not put off users), including captions, hashtags, account bio, account handle, images' alt text, in-video text, etc.
Add in-video text natively, rather than uploading ready-made videos, so that the social media platform can "read" the text and use it to help categorize and rank your video.
Use any feature available to you to add more keywords and searchable information, such as post locations on Instagram and video pins on Pinterest.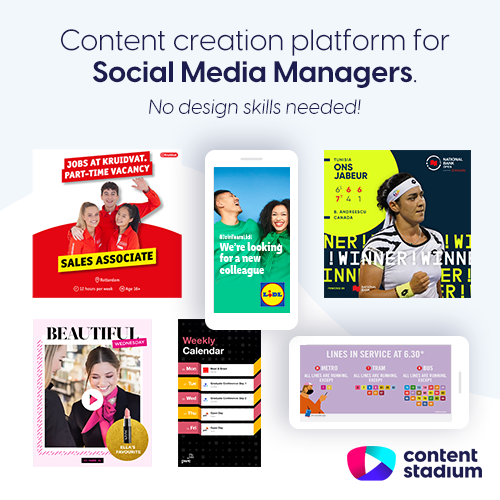 6. Creative tip: Make your product look easy to grab
Are you using social media with a goal to increase sales of your product(s)? Make sure to think twice about their placement in your visuals. Research highlighted by Ariyh found that strategically positioning "graspable" objects in your creative can boost purchase intent by 7.5% to 8.75%.
If you're selling a graspable product (i.e. a product that people can grab and hold in their hands, such as makeup or a mug), make sure to place it in a way that makes it easy for people to (imagine to) grab it. For example, place your product on the right side of your visual (since most people are right-handed), and with the handle on the right.
Is your product not graspable (such as a car or software)? You can still take advantage of the same effect. Make your product feel graspable by positioning another graspable object (whether or not it's related to your product) in your visuals.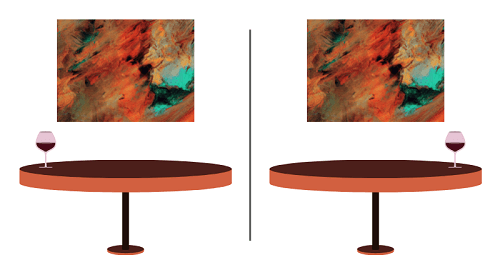 Why does it work? When we see an object that we could easily grab with our dominant hand, we get a stronger feeling of ownership. This makes us like it more, as well as more likely to buy it, and pay more for it. And because of our loss aversion, we don't want to lose it. This feeling of ownership spills over from a graspable object to a non-graspable product if they are in the same field of vision.
7. Meta trends: More AI recommendations, new business messaging tools, and improved AI ad targeting
In his October earnings call, Mark Zuckerberg outlined the key areas of focus for Meta, to increase revenue growth. These include:
Improving AI discovery tools and increasing AI-recommended content to maximize engagement in the app by putting the best, most engaging posts in front of more users (whether or not they chose to follow these accounts).
Adding new business messaging tools to monetize messaging, as more people are communicating through DMs and private messaging, and less via feed updates.
Automating ad targeting with AI and machine learning, instead of relying on user data and manual targeting, as more privacy updates come in.
Continued development of the metaverse, although Meta claims it's still a decade away.
8. Social media tips: How to manage your recurring tasks
SEMRush and The Social Momma shared their tips on how to manage your social media accounts, including daily, weekly, monthly and quarterly tasks. Here's a recap of their recommendations:
Daily: Check and update your content calendar. Reply to comments and DMs. Engage with big and small accounts. Monitor brand mentions. Discover and engage with industry-related and trending keywords. Check on your competitors. Monitor industry news.
Weekly: Synchronize your goals with other teams' upcoming activities. Identify competitors' best-performing posts. Track the results of your ongoing campaigns.
Monthly: Review your stats and create a report. Update the monthly posting schedule. Identify successes. Analyze your competitors' strategies. Research upcoming news and events that you can tap into.
Quarterly: Review your stats and KPIs. Make sure your brand image is consistent across all your channels. Analyze your audience data to ensure you're targeting the right people. Set your goals for the next quarter.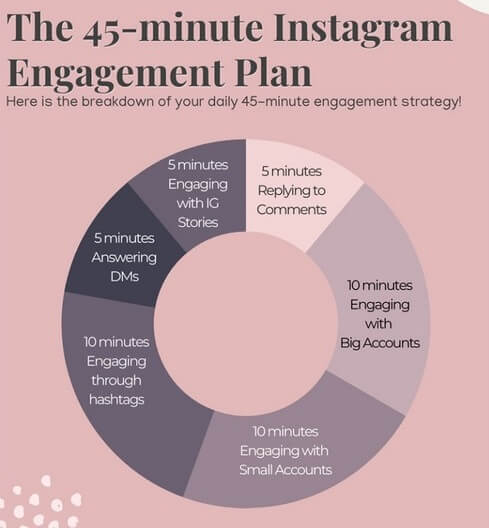 Plus – Did you see us in Team Jumbo-Visma's video last month ?👀
Watch the video for a glimpse into the life of a Team Jumbo-Visma race reporter… with a little help from our content creation platform and templates!
"Our race reporters cover almost 150 races a year, in both cycling and speed skating. This way, our fans and followers are always well informed about our athletes. With the help of the Content Stadium visuals, our race reporters have the tools to create captivating social media content quickly. 🧑‍💻" — Team Jumbo-Visma
Get more social media trends and tips
Plus, follow us on LinkedIn to get our monthly social media best practices and more straight to your feed!