Brand consistency is about making sure your company's values, ideas, and identity are communicated in a uniform and recognizable way. Making your brand easily recognizable across all your social media platforms can create a more positive experience for your audience, as well as increasing trust, brand awareness and mental availability.
It's therefore beneficial to have an easy and reliable brand management strategy to ensure your brand remains consistent. Take a look at these best practices to establish and maintain brand consistency on your social media channels, plus get even more ideas from our 16 brand consistency examples roundup.
Want more social media best practices? Check out how to create content faster and how to increase traffic from social media to your website.
1. Develop a social media brand style guide
A brand style guide is a set of guidelines that define your brand's visual identity. It functions as a reference for content creators, designers, social media managers, etc., to represent the brand in a consistent way visually.
At the very least, your style guide should include your logo, color palette, font(s), and icons. But consider also adding guidelines on how to design and format your branded social media images and videos.
Taking the time to develop style rules, if used routinely, can help you increase brand recognition and awareness through your social media posts. We also advise keeping your style guide simple, so that everyone interprets it in the same way.
Check out these companies' brand style guides to inspire your own: Bullhorn, The Economist, Instagram and Netflix. Plus, take inspiration from these examples of consistent brand visuals on social media.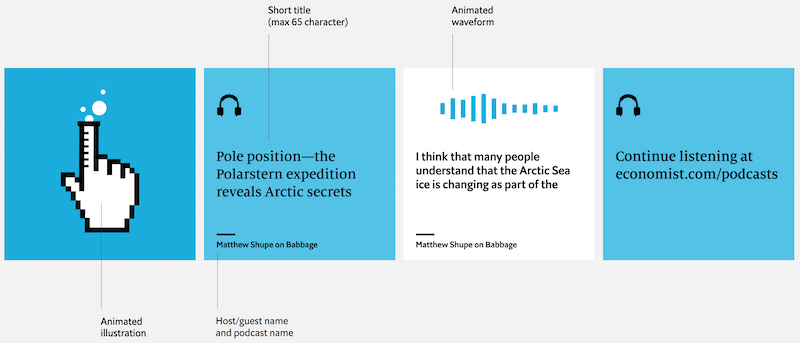 2. Create a visuals library for your brand
Creating a visuals library, where all your social media content creators can easily find approved assets, is another way to maintain brand consistency. In this visuals library, include the different versions of the company logo, icons, images, graphics, videos, and any other brand asset that can be used on social media.
In addition to ensuring brand consistency, creating a visuals library can also allow you to repurpose content you have already posted before. This builds on consistency and recognizability across your social media channels, while also saving you time by helping you create social media content faster!
Keep your visuals library organized and updated to ensure the whole team is creating cohesive and accurate content efficiently.
3. Communicate your brand values consistently on social media
Define your company's mission and core values, and then communicate them to everyone on your social media platforms.
One of the best ways to communicate your brand values consistently on social media is by actively posting about them. For instance, as you reach a goal, earn an award, or something representative of your brand values, share it on your social media platforms.
Post about it on your feed, make a Story, tag the individuals or organizations involved, etc. Whichever way (or ways) you choose to communicate it, your aim should be to signal to your audience that you are serious about your company's values and goals.
See, for example, how Innocent repeatedly posts about its B Corp status in a playful way, across its social media channels:
Innocent is also a great example of a brand that uses a consistent and recognizable tone of voice on social media. Which leads us nicely to our next brand consistency best practice.
4. Determine your social media tone of voice
Your brand's voice is what can set your company apart from the rest.
Ensuring that your company's tone of voice is consistent across all your social media platforms signals to your audience that the brand is reliable and that every part of their experience will be equally as good.
It should not matter who is creating or writing the content, your audience should be able to hear the same "person" speaking at all times.
Get inspiration from Map & Fire to start identifying your brand tone of voice in the below chart, and from these examples of brands with consistent social media tone of voice.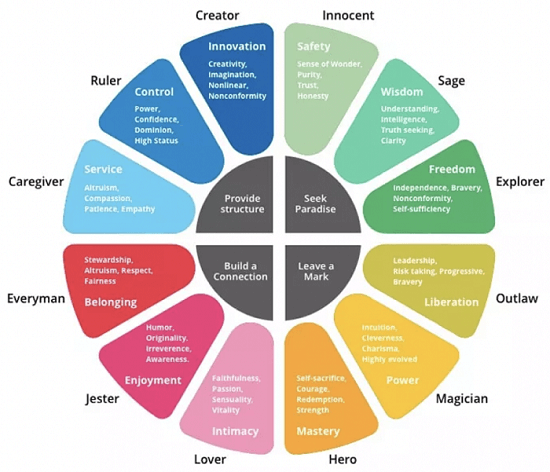 5. Devise a content approval process
To ensure that your brand is being consistently represented at all times on social media, a content approval process can come in handy.
We advise assigning one team member to review all your social media posts before they go live. This will ensure that all published content is consistent with the brand's guidelines.
If more than one person creates your social media posts, organize trainings to ensure that all team members understand your social media brand rules and guidelines. Keep this training fun and interactive with quizzes, lists of silly mistakes, and prizes.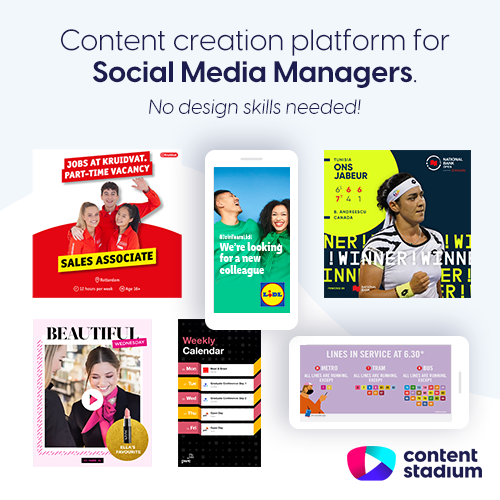 6. Use social media templates to keep your brand consistent
For social media, you often have to create content quickly to provide your followers with timely updates. However, this can lead to brand inconsistencies as you rush to create visuals from scratch.
One best practice to combat this is to use templates. You can then access these templates whenever you need to create a new on-brand visual. If these templates are well-made, they should prevent anyone on your team from messing up the branding. So you could even skip the content approval process.
For example, at Content Stadium, we set you up with custom-designed social media templates, based on your unique brand guidelines. And unlike templates in Canva, Photoshop, After Effects or PowerPoint, you can choose to fix any of your branded elements. This ensures your brand stays consistent on social media — no matter who's creating your content.
Take a look at how Kruidvat and the European Handball Federation are using their Content Stadium templates to increase their brand consistency on social media:
Want to know more? See more clients and use cases, and fill in your details on this page to request more information.
7. Audit your social media branding
Conduct regular audits of your social media content to ensure you stick to a consistent brand style guide, tone of voice, and messaging. We suggest doing this every month or quarter. Scroll through your social media feeds and make note of any changes in your branding. If you notice that your brand is evolving, make sure this was a conscious decision.
Take also the time to review the assets in your visuals library. Are any out of date? Do any need replacing or removing altogether? So that your team continues to use visuals that have the most up-to-date branding.
8. Extra tip! Create and maintain a consistent posting schedule
Once you have devised a way to create consistently on-brand content across your social media platforms, work on establishing a consistent posting schedule. This means posting and sharing your content at similar times, on a regular basis, or creating a social media post series.
Having a consistent schedule will allow your audience to know when and what type of content to expect from your brand, which is another way to help foster brand trust and brand recognition.
Read more about when the best time to post is in our August 2022 social media tips and trends blog post.
If you need some inspiration to get your content schedule started, or you are stuck on what to add to it, check out HubSpot's examples.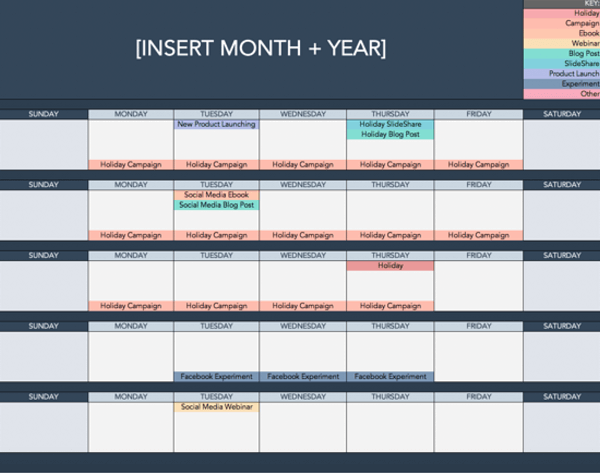 If you enjoyed this article, get more social media tips here:
See 16 more examples of brand consistency on social media.
Get tips on how to create social media content quickly.