Read our most up-to-date post for December 2022.
Every month, we're sharing bite-size summaries of the top social media tips, news and ideas we've come across. These are based both on our own experience working with our clients, and from what we've been seeing around the web.
See if these December tips can help you increase your social media reach, engagement and follower growth. Just be sure to always test before changing your strategy entirely, as not every approach works for every social media account or audience.
Want even more social media trends and ideas? Check out our February, January 2022 and other monthly roundups, as well as the most talked-about social media trends for 2022.
1. Social media news: Stay up to date with the latest platform developments
2. Social media test: Do Instagram Reels ads perform better than TikTok ads?
TikTok vs Instagram Reels: which platform generates the most exposure and brand awareness for your ad? Creatopy put this to the test. They ran the same 15-second video ad, with the same ad budget, and for the same time period (Sept-Oct 2021) on both platforms.
These were their results:
The Instagram Reels ad performed way better, with almost double the reach and almost triple the impressions.
The TikTok ad cost more in terms of cost per click (CPC), and cost per 1,000 people reached (CPM).
The CPC was high on both platforms.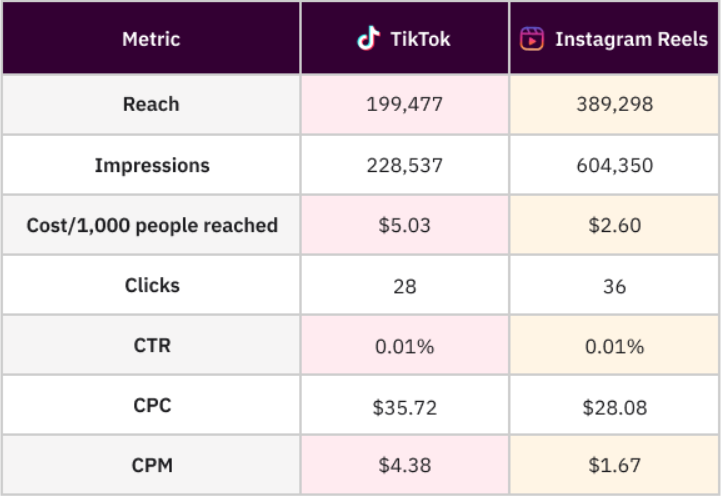 However, it's worth noting that Creatopy already had an established Instagram account with 5.5k followers, while their TikTok account was new. They also targeted an audience that is slightly older than TikTok's main user base. So while these were their findings, be sure to replicate this test for your own brand and ad objectives, if you want to understand which is the best investment for you.
3. Facebook trend: Trivial questions and jokes are the most-viewed posts
Meta once more revealed what people in the U.S. are seeing on Facebook with its widely viewed content report for Q3 2021. So what were the most-viewed posts of last quarter? Looks like light-hearted questions, jokes and silly games came on top once more:
We imagine that this type of interactive content performs well because people in general enjoy sharing their opinion and talking about themselves. Plus, these particular posts are relevant to pretty much anyone on the platform. See if posting similar lighthearted questions — as long as they make sense for your brand and target audience — can also help your organization get in front of more people.
Review the full list of most-viewed links, domains, pages and posts on Facebook in the U.S. in the full report.
4. Social media content tips: Spice up your visuals
Our DACH Country Manager Frank has been sharing some cool image and animation examples he's spotted across social media. Follow his #Frank4Free series on LinkedIn to get ideas and inspiration for your own visuals, including:
Scrolling down animations: Videos which make it appear as if the user is scrolling down their feed.
The "Madame Tussaud effect": 3D visuals that make it look like you're walking between the individuals in the image.
The timeline slider: Linking up your carousel photos with a continuous timeline graphic.
Video lineup ideas for sports teams… and more!
Watch the first 2 episodes below, and check out #Frank4Free on LinkedIn to continue watching the series.
5. Instagram test: 20-30 hashtags could be the sweet spot for reach and engagement
Later.com analyzed 18 million Instagram posts, to determine the optimal number of hashtags to include on Instagram feed posts. The research excluded videos, Reels and Stories. Their findings found that using between 20 and the maximum of 30 hashtags produced the best results: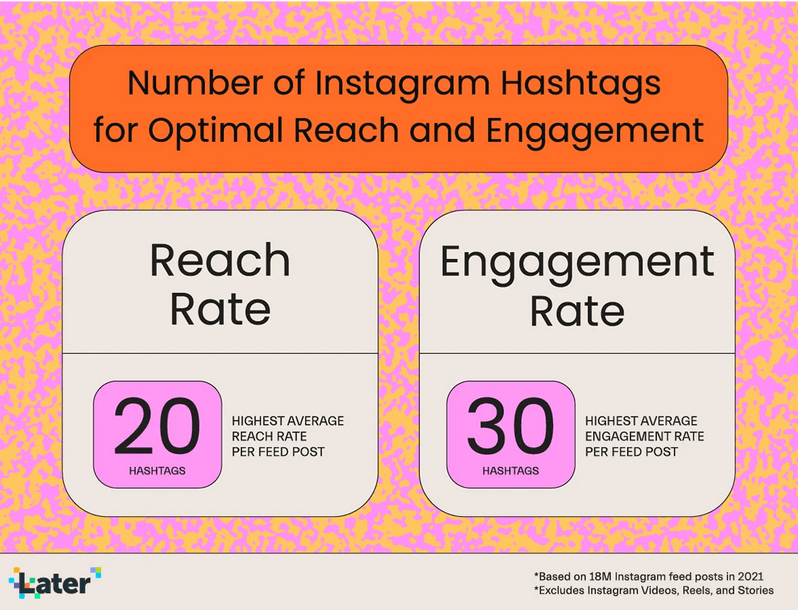 On the other hand, Instagram recently recommended using between 3 and 5 hashtags. But looking at the comments on that post, it seems many others also disagree with this claim!
6. Twitter trend: Consider adding Twitter Spaces to your social strategy
Since the broader rollout of Twitter's live audio feature, Twitter Spaces, more and more users and organizations are making use of this new functionality: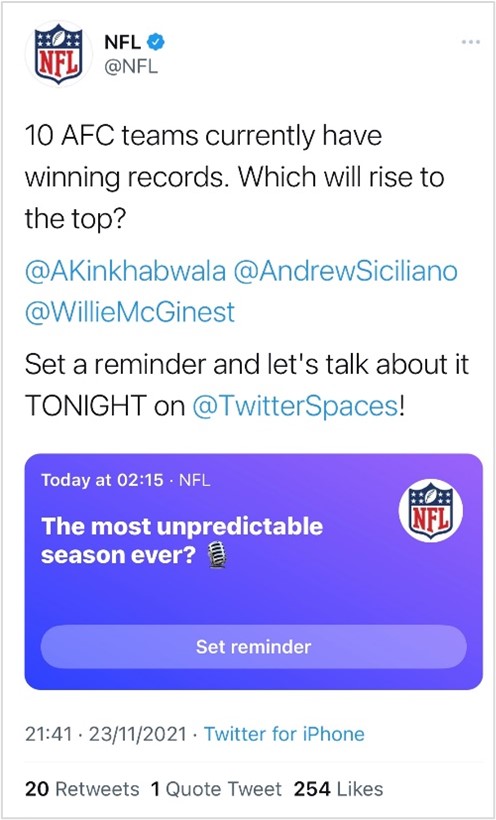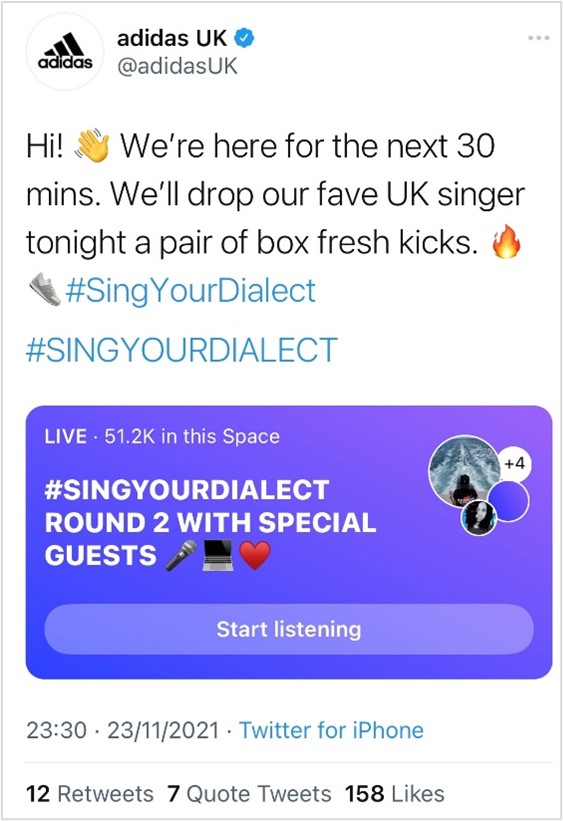 See if your strategy could also benefit from this new feature. Get some inspiration and exposure by taking part in trending Twitter Spaces set up by other users. Then try creating your own Spaces on topics relevant to your target audience, and promote these on your account.
7. Social media tips: Revisit the top new trends and best practices of 2021
Before stepping into 2022, make sure you're all caught up on the biggest social media news, trends and tips of 2021! Revisit our monthly blog posts for all the key information you need to know. Including:
Make sure to also catch up on the most talked-about social media 2022 trend predictions, to be prepared for what's coming next!
Get more social media trends and ideas from our experts
Plus, follow us on LinkedIn to get our monthly social media best practices and more straight to your feed!