Read our most up-to-date post for May 2023.
Every month, we're sharing bite-size summaries of the top social media trends, tips and best practices we've recently come across. These are based both on our own experience helping our clients improve their social channels, and from what we've been reading around the web.
Take a look at these May tips for ideas on how to improve your social media strategy. Just be sure to always test before changing your strategy entirely, as not every approach works for every account, platform or audience.
Want even more social media tips and tricks? Check out our July 2022, June 2022, and other monthly roundups.
1. Social media news: Catch up on the latest platform updates
Stay up to date with the biggest social media platform news and developments for May 2022:
2. Social media trend: Look out for BeReal
BeReal is the latest trending social media app that's seeing a huge growth in number of downloads. According to Apptopia, BeReal's monthly active users have grown 315% year to date. And 65% of its lifetime downloads have taken place so far in 2022.
So what's BeReal? BeReal is a photo-sharing social media app that's designed to share your authentic, unfiltered life with friends. The app gives users 2 minutes every day to upload an unedited photo of what they are up to.
The app launched in 2019 and started out in France, which is now responsible for 27.2% of its lifetime downloads. After France, the U.S. is the app's second largest market.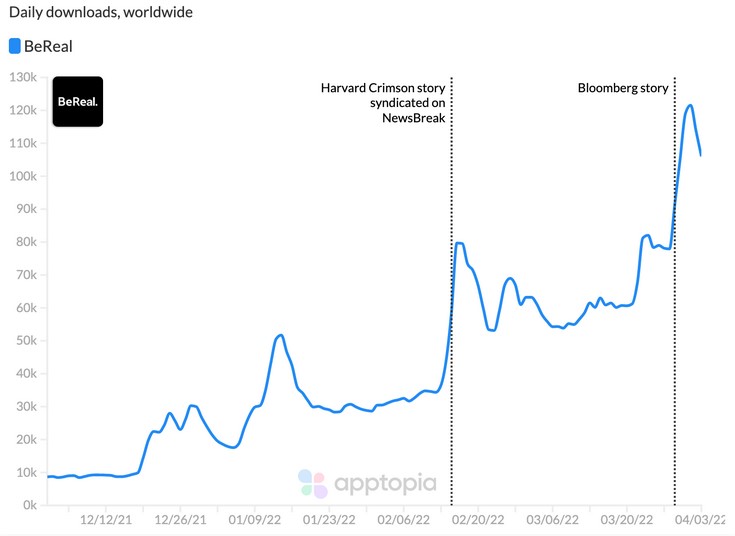 3. Instagram Stories tips: How to get more views
Later recently updated their recommendations for getting more views on your Instagram Stories. Here's what they advise:
Add an engagement-driving sticker to your first Story: Think a poll, emoji, slider or quiz sticker. This will encourage users to engage with your Stories right from the start, which is a great indicator for the Instagram algorithm.
Add an extra Story just before your other Stories expire: Adding a new Story at hour 22 or 23, right before the rest of your Stories are about to expire, gives all of them an extra boost in views.
Share exclusive content: The age-old marketing tactic! This could be an exclusive discount code, a new perspective or a personal message.
Use Instagram's Close Friends feature: Yes, even for brands there are ways you can make use of this feature. While adding all your followers as close friends isn't a viable tactic, you could use this approach for your brand ambassadors, influencers, repeat customers or most-engaged community members.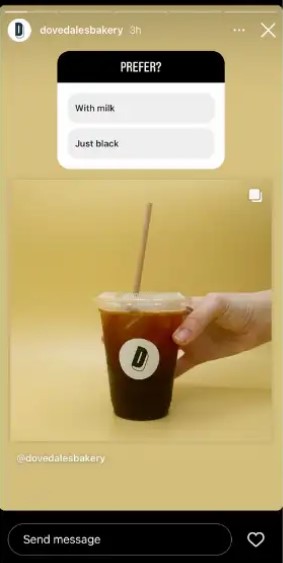 4. Social media stats: Post at 9 or 10 a.m. Tuesday to Thursday for the best engagement
Based on data from their 30,000+ customers, SproutSocial released an updated report on the best times to post on social media in 2022 for the highest engagement rates.
The report found some trends that are applicable across all channels. The best time to post on social media in general is Tuesdays through to Thursdays at 9 a.m. or 10 a.m. Tuesdays to Thursdays are the best days to post, while Sundays are the worst. They also shared a breakdown by social media channels:
Best times to post:
Facebook: Mondays to Fridays at 3 a.m., Tuesdays at 10 a.m. and noon.
Instagram: Mondays at 11 a.m., Tuesdays and Wednesdays from 10 a.m. to 1 p.m., and Thursdays and Fridays at 10 a.m. and 11 a.m.
Twitter: Mondays, Tuesdays, Wednesdays, Fridays and Saturdays at 9 a.m.
LinkedIn: Tuesdays 10 a.m. to noon.
Best days to post:
Facebook: Tuesdays to Fridays.
Instagram and Twitter: Tuesdays and Wednesdays.
LinkedIn: Wednesdays and Thursdays.
Worst days to post:
Facebook: Saturdays.
Instagram and Twitter: Sundays.
LinkedIn: Saturdays and Sundays
Of course, these are only averages and not all reports agree. For example, Later claims that 6 a.m. is the best time to post on Instagram, and Saturdays and Sundays the best days. Either way, the best time to post for your channels will always depend on your own audience and content. So be sure to test different times and days for yourself.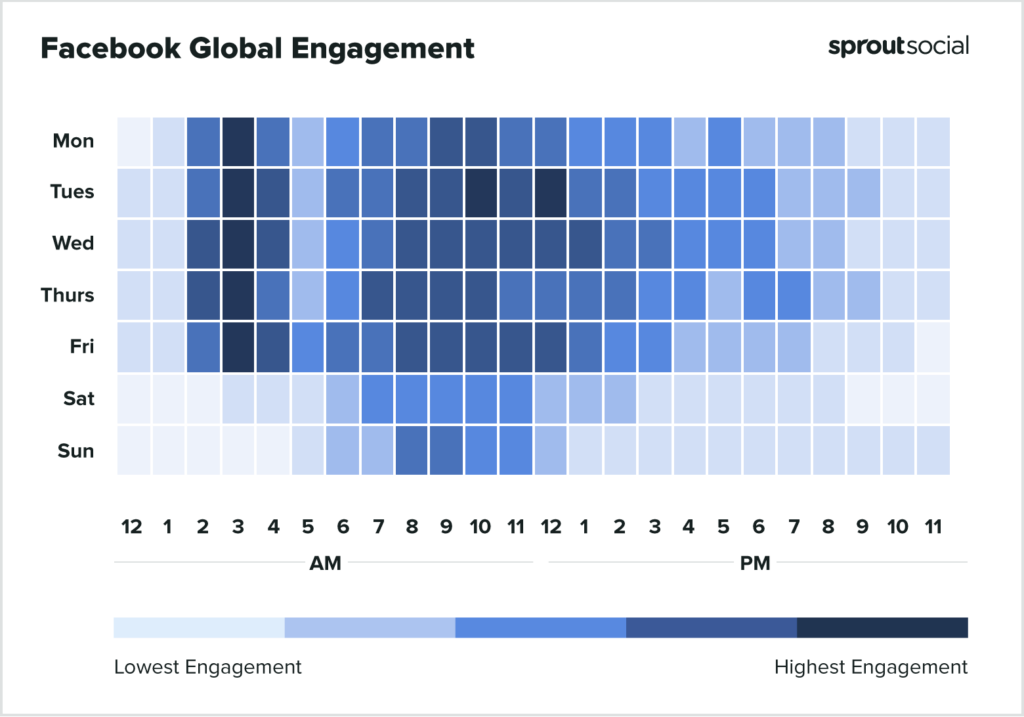 Did you know? At Content Stadium, we offer content creation and distribution tools that help you simplify your social media processes. See how they can make your life as a social media manager easier: check out our platform.
5. Social media tip: Know where to find your audience
Which social media channels do you target audience use the most? Find out using Flowing Data's chart. The chart breaks down the social media usage of U.S. adults in 2021 by age.
While YouTube and Facebook remain the top channels across all ages, as expected, Snapchat and TikTok were most prominent among younger generations.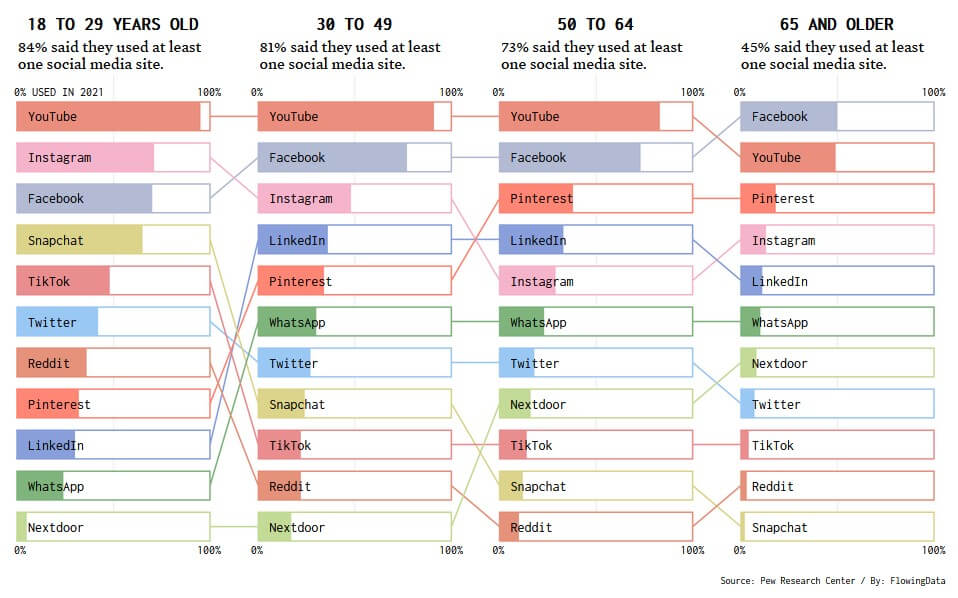 6. Instagram tip: Increase engagement with carousels
Another report, another confirmation that carousels receive the highest engagement rates compared to other post types on the Instagram feed.
After analyzing 44 million feed posts collected between January 2021 and February 2022, Later found that carousel posts received the highest average engagement rate with 3.11%. Meanwhile, images and videos (excluding Reels) received a 2.76% and 2.6% engagement rate respectively.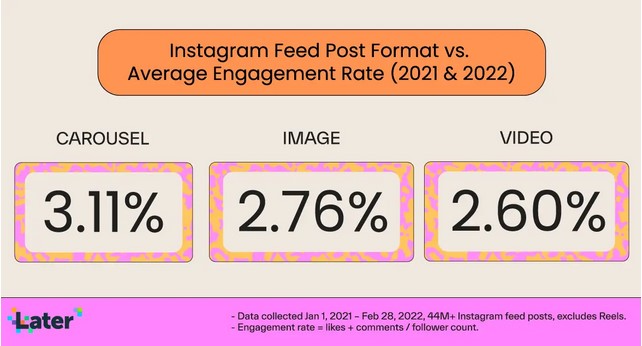 And this is not only true for Instagram. Twitter and Facebook carousel (ads) are also some of the best-performing post types on these platforms. Get inspired by some Twitter carousel examples in our roundup.
Get more social media tips and ideas
Plus, follow us on LinkedIn to get our monthly social media best practices and more straight to your feed!