Read our most up-to-date post for April 2023.
Every month, we're sharing bite-size summaries of the top social media ideas, trends and best practices we've recently come across. These are based both on our own experience helping our clients improve their social channels, and from what we've been reading around the web.
Take a look at these April tips for ideas on how to take your social media strategy to the next level. Just be sure to always test before changing your strategy entirely, as not every approach works for every account.
Want even more social media tips and tricks? Check out our June 2022, May 2022, and other monthly roundups.
1. Social media news: Catch up on the latest platform updates
Stay up to date with the biggest social media platform news and developments for April 2022:
2. Facebook trend: Drive reach with videos
Facebook released its latest Widely Viewed Content Report for Q4 2021. The report reveals the most-viewed domains, links, pages and posts by people in the U.S.
While the Q3 2021 report was all about light-hearted question and joke posts displayed as text over an image, videos come out on top in this latest report.
YouTube and TikTok head up both the most-viewed domains and links categories. And videos take up the top spots and make up the vast majority of the most-viewed posts on Facebook. Check out the #1 and #3 most-viewed posts of the last quarter right here:
This again highlights that creating video content continues to be a worthwhile investment to drive reach for your Facebook posts.
3. Social media tip: Reach more potential new hires with social recruitment
Looking to use social media to reach a broader audience and accelerate your recruitment process? Here are our tips to create and optimize your "we are hiring" posts:
Clearly state that your post is about a job opening. For example, include "We're hiring" or "Join our team" in large letters on the visual.
Provide important information about the vacancy, from the job title and responsibilities, to hours and even salary.
Include a strong CTA, with a link or details on where and how to apply.
Show your team's faces to increase engagement on your post.
Add visual branding, to link the job post to your company.
Include only the most important information in the visual, and use the caption to add additional details.
Keep it short. You can always direct people to your website to find out more.
See more social media job post examples and ideas in our blog.
4. Social media tip: Show a hand touching your product in your visuals
If one of your social media goals is to increase product sales, try showing a hand touching your product from the viewer's point of view. According to 2022 research carried out by researchers from multiple universities, viewers will then be more likely to like and (want to) buy your product.
You can choose any hand (any gender and skin tone, real or digitally created). And this same technique works for images, videos and even VR experiences.
Check out how Starbucks uses this technique repeatedly across their social media accounts:
5. Instagram ideas: Get inspired by these Guide examples
Not sure what topic to choose for your next Instagram Guide? Here are some examples to inspire your own, including SproutSocial's picks and some of our own favorites: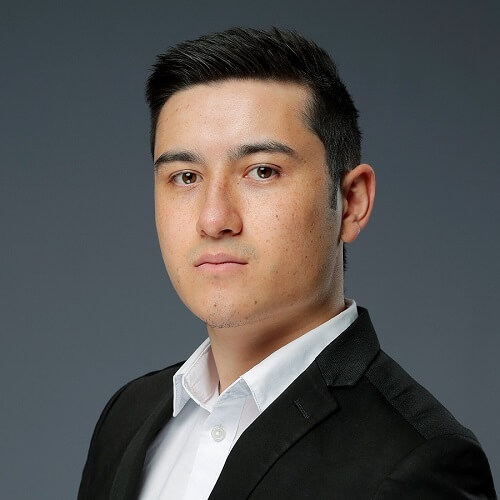 6. TikTok tips: Increase your brand impact with these findings
TikTok For Business partnered with IPSOS to provide insights into how to increase brand impact (ad recall and brand linkage) for your TikTok videos. These were their takeaways:
Use both brand-led and creator-led content.
Let creators interact with and provide information about your product.
Combine songs with voice-overs. And customize the song and voice-over for an even better link with your brand.
Include a character (animated or an actual person).
Don't leave branding until the end.
Use 3-5 brand cues during the video.
Highlight your product benefit or claim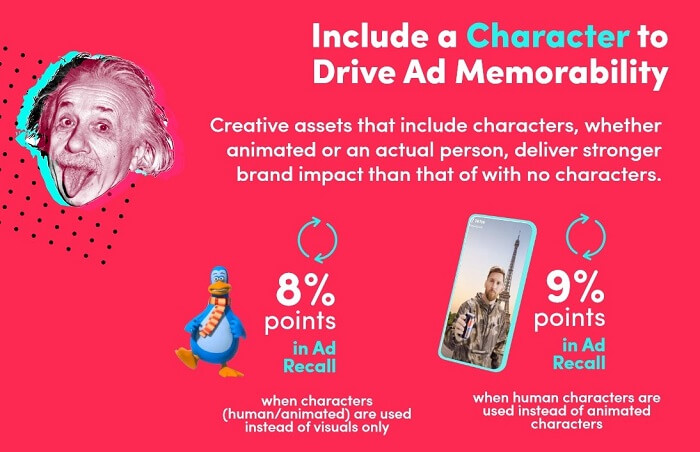 7. YouTube tip: Understand the factors that don't affect video recommendations
One of YouTube's product managers answered creators' top questions about how the recommendation system works. In her video, she highlights several factors that are not used as direct signals for recommendations (i.e. do not affect video performance). These include:
Posting videos more or less often.
The performance of other videos on your channel (i.e. if some of your videos don't perform well, this doesn't impact your channel performance or the likelihood of your future videos being recommended.)
The number of comments a video receives.
Watch the full video for all the insights below, or visit YouTube's Creator Insider channel for more Q&As with the YouTube team.
8. Twitter trends: Hop on the growing finance, "restoration" and fan discussions
After analyzing billions of Tweets over two years, Twitter revealed the 3 biggest growing trends on the platform:
The Great Restoration: From personal wellness to environmental sustainability, with a focus on accountability and corporate-callout culture.
Fan-Built Worlds: Fans creating their own spaces and communities, and collaborating with each other (and not just following brands).
Finance Goes Social: Open and even entertaining conversations about money and investments, with a focus on decentralized finance.
Check out their full report for ideas and best practices to meaningfully jump on these trends as a brand.
9. Social media stats: Get the latest data into media & publishing team's social media habits
After surveying some of the biggest media and publishing brands in Europe, we revealed insights into how media teams use and create content for their social channels in 2022. These were our top findings:
Facebook and Twitter are the most-used channels for media and publishing teams, with Instagram coming in a close third.
67% of media teams post more than 10 posts per day, including 20% that post more than 100 pieces of content per day (that's 700+ posts per week!).
Media teams are prioritizing videos and photos overlaid with text or design elements for their visuals.
82% use in-house designers to create their visual content.
55% still face challenges when creating their social media content (including the time it takes, the quantity of content, and lack of branding).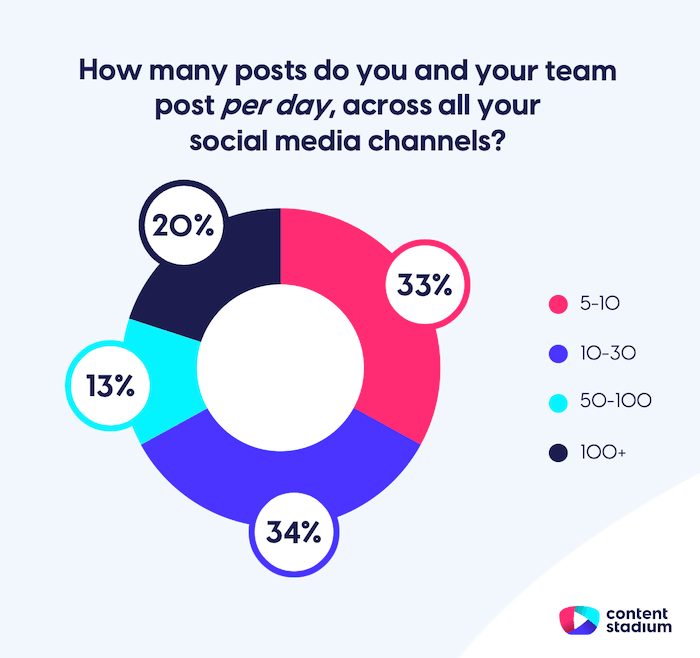 10. Facebook trends: Catch up on the top trends for 2022
Hootsuite highlights 10 of the most important Facebook trends for 2022. Be sure to stay up to date with those most relevant to your organization:
The growth of the Metaverse
Monetization of Reels
Easier-to-manage Groups
Consumers getting information about brands from Facebook
The role of Messenger in social commerce
Social commerce through Facebook Shops
The rise of Live shopping
Facebook Live staying strong
Tougher policies for harmful posts
Local buying and selling through Facebook Marketplace
Get more social media tips and ideas
Plus, follow us on LinkedIn to get our monthly social media best practices and more straight to your feed!