Every month, we're summarizing the latest and biggest social media news, trends and ideas to help social media teams improve their approach. These are based on the hundreds of industry posts and articles we read monthly, as well as what we see working with our clients.
See if you can use these March tips and trends to improve your social media strategy and boost your KPIs. But be sure to always test before changing your approach, as not every trend or best practice works for every account or audience.
Want even more social media trends and tips? Read our May 2023, April 2023, and other monthly roundups.
1. Social media news: Catch up on the latest platform updates
Stay up to date with the biggest social media platform news and developments for March 2023: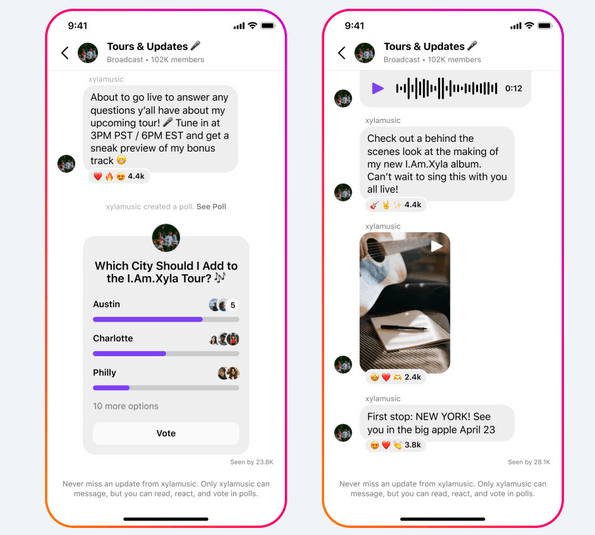 2. Social media trends: Engagement is highest on TikTok, and dropping on Instagram
Rival IQ's social media industry benchmark report is back with a 2023 update (check the data from last year in our March 2022 post). The report looks at the Facebook, Twitter, TikTok, and Instagram metrics of 2,100 companies across 14 industries, from media and sports teams, to financial services and fashion. Read the summary below, to see how you compare to your industry peers and competitors.
Top findings across all industries
Brands are seeing less organic engagement on Instagram (again) this year.
Posting frequency is around 20% down on Facebook and Twitter.
Most brands earned top engagement from posts that use a holiday hashtag.
Reels are now the most engaging post type on Instagram, overtaking carousels.
TikTok drives the highest engagement rate (5.69%).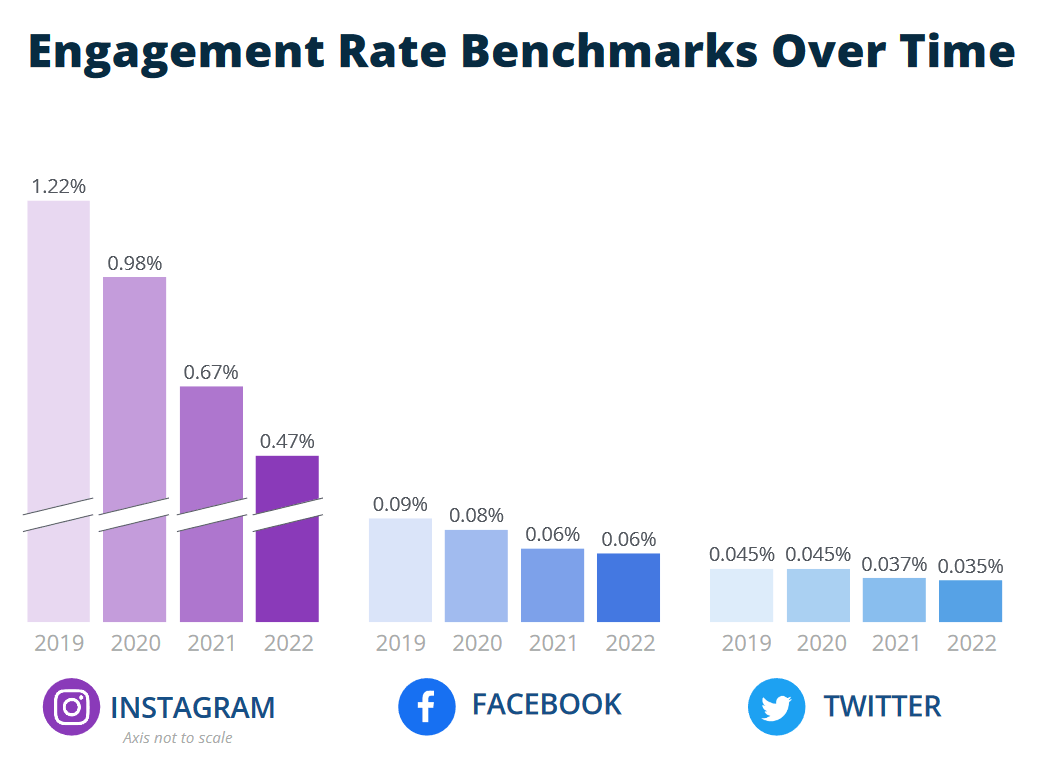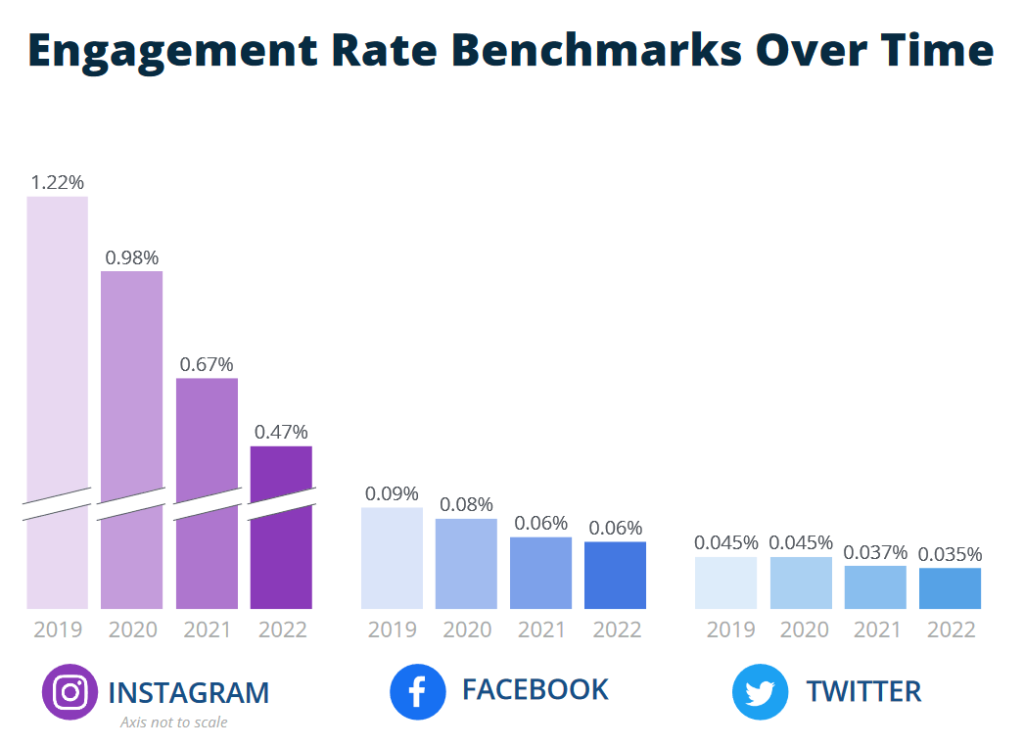 Which industry performs best on social media?
According to the report, and similarly to last year's findings, these were the industries that stood out on Facebook, Twitter, TikTok and Instagram, in terms of engagement and activity:
Sports teams came out as the top industry overall. It receives the most engagement on Facebook and Twitter, and the second highest engagement on TikTok and Instagram. It also has the highest activity rate on Instagram, and second highest on Facebook and Twitter.
Higher ed receives the highest engagement rate on Instagram and TikTok, and second highest on Twitter.
Media takes the top spot in terms of activity, with the highest activity rate on TikTok, Twitter and Facebook, and second highest on Instagram.
Health & beauty has the second highest activity rate on TikTok.
Influencers benefit from the second highest engagement rate on Facebook.
Read the full report for more insights into your industry.
3. Social media trend: De-influencing
Since the beginning of the year, a new trend has emerged on TikTok: de-influencing. The trend sees TikTok users and influencers talk about popular products that they wouldn't recommend, or better-value products they would buy instead.
HubSpot explains that such #deinfluencing videos are intended to discourage overconsumption, but their growth in popularity might also be due to concerns over the authenticity of influencer recommendations, which is leaving users wondering if they can be trusted.
4. Social media tip: Increase sales by holding your product, and engagement with selfies
Is your main social media goal to increase sales? Or is it to drive engagement? After analyzing 214,536 Tweets and 43,585 Instagram posts, research found that how you showcase your product on social media can influence users' actions:
To increase sales, show images of people holding your product (showing the person's hand, but not their face). People said they were 70% to 78% more likely to buy a product when images showed the product being held, compared to a selfie.
To boost engagement, share selfies of people with your product. Selfies of people with a product received 28% to 49% more likes, and therefore also more reach, compared to photos of people holding a product.
You can test this approach on your brand's own social media posts, as well as use it to guide your influencers or encourage customers to photograph themselves in a specific way during your UGC campaigns.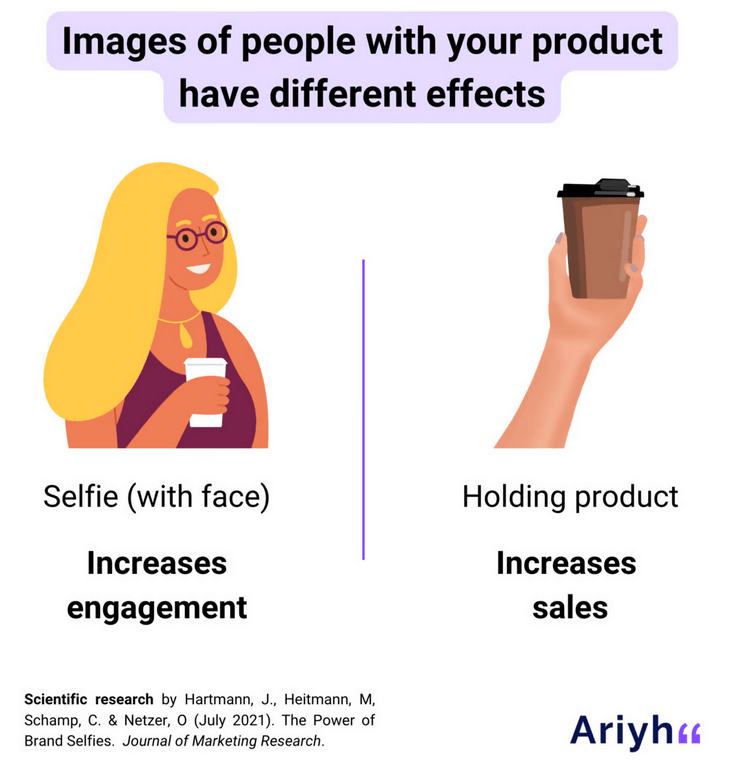 5. Social media insights from an expert: Interview with the CMO of FC St.Gallen 1879
We recently interviewed Troy Lüchinger, Chief Marketing Officer at FC St.Gallen 1879 football club and Content Stadium client on his social media learnings and best practices. Here's a summary of some of his top takeaways, based on his 5 years at the club and previous experience at leading digital agencies:
Top advice for social media teams: Don't take on more channels than your team can manage. If your organization has limited capacity, choose the social media channels where the majority of your target group is present.
Best-performing social media content: Behind-the-scenes content, because it allows fans to get exclusive insights and connect with the club. The quality of the photos or videos for behind-the-scenes content doesn't even need to be perfect.
Fastest-growing channel: LinkedIn, which includes a growing Gen Z following.
Other clubs that inspire you: Eintracht Frankfurt for their brand and visuals, Servette FC for their cheeky and entertaining content on TikTok, and more.
Biggest social media trend in the industry: Football clubs are turning into media companies. They are focusing more and more on entertainment-related content (quizzes, videos, interactive content, etc.), while gameday content is becoming a hygiene factor.
What's next for FC St.Gallen 1879 on social media? Moving away from predictable matchday stories (team bus arrives, players go in, warmup, kick-off, photos, end of game), and focusing instead on stories that show different points of view, including the coach, the players, the staff, the fans, etc.
Read the interview in full for more insights, advice, and examples.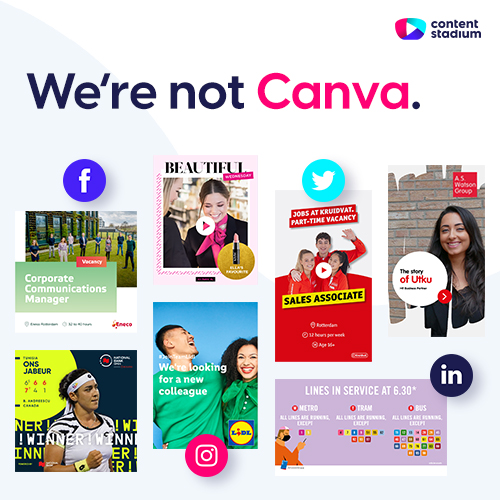 6. Social media news: Instagram's co-founders are launching a new app
Instagram co-founders Kevin Systrom and Mike Krieger are working on a new social media app named Artifact. The app is similar to TikTok, but features articles in place of videos. It uses machine learning to understand users' interests and create a personalized newsfeed. In addition to these central newsfeeds, Artifact is also testing a feed showing articles posted by users that you follow, along with their comments, and an inbox to discuss posts with friends.
You can get early access to the app and try it yourself here.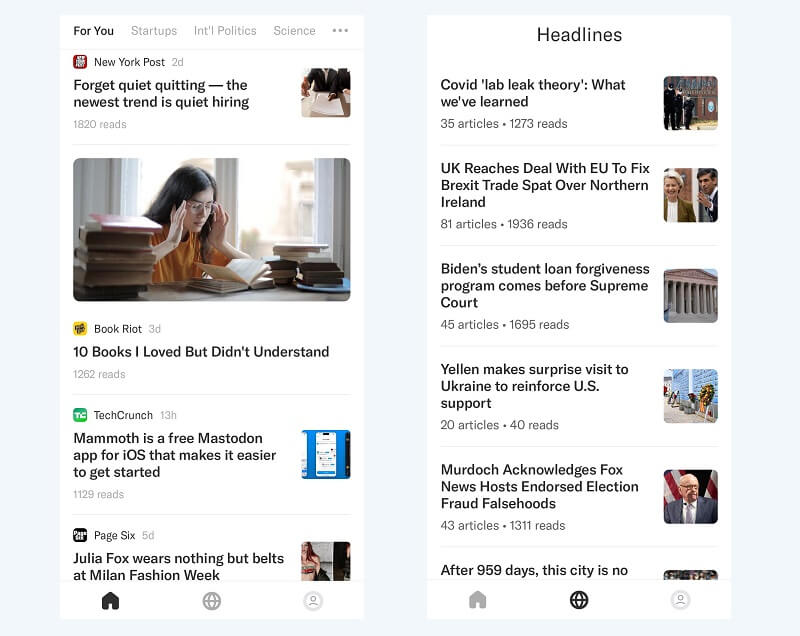 7. Social media trend: Intentional errors to boost engagement
A new trend is rising on social media to hack the algorithm: intentionally making mistakes in TikTok videos. As SLATE explains, people often have an innate need to correct other people's errors. Some social media creators are exploiting this tendency in order to drive comments on their posts, and in turn give their content a boost.
Mistakes can include anything from making a typo, to sharing impossible riddles, or misidentifying something. And, of course, unintentional errors will also have the same effect, such as in the below video which received 300 times this account's usual reach.
Should you incorporate this attention-seeking tactic into your social media strategy? That's for you to outweigh the pros and cons. While it's an effective way to boost engagement, followers will likely feel cheated if they find out you were misleading them on purpose. Perhaps one approach is to create silly or sarcastic content, where mistakes are clearly intentional, like in this video:
More social media trends and ideas
Plus, follow us on LinkedIn to get our monthly social media best practices and more straight to your feed!