How can social media job posts help your recruitment process? We can name several ways, including reaching a broader spectrum of professionals, grabbing the attention of top candidates, and growing your employer brand.
So, to help you create the perfect "we are hiring" social media post, we did our research to find the best and most creative examples. Take a look below for ideas of what to include in your social media job post, and tips to make your vacancy content authentic, professional, and attractive.
Looking for more recruitment social media content ideas? Don't miss our 26 "welcome new employee" post examples and 14 employer branding social media examples.
Plus, discover our content creation platform for recruitment teams that enables anyone to create professional branded images, animations and video content, in a few clicks.
We are hiring social media post: The basics
There are many ways to promote an open job position on social media. But let's first go over the basic content elements to include and general best practices for your hiring post:
Ensure the post clearly states that it is a job promotion (for example, include "We're hiring" or "Join our team").
Provide important information about the vacancy (such as the job title, office location, required qualifications, working hours, salary, etc.).
Let candidates know how to apply, and if there is a deadline for the application.
Add visual branding, to link the job post to your company.
Keep it short. You can always direct people to your website to find out more.
Create your post quickly. Get the right tools or resources to create and publish your post as soon as your vacancy is live, so as not to delay your recruitment process.
Make sure to use both the social media visual and the caption to convey your information. We advise that you include only the most important information in the visual, and use the caption to add additional details. This helps to keep your hiring post clear and eye-catching.
See examples of some of the best hiring social media posts below:
Now, let's also look at how else you can format your we're hiring social media posts, including different content examples to inspire you.
List the job responsibilities in your post
Every candidate is eager to know what their day-to-day responsibilities might be. You can list these either in your vacancy post visual or in the caption.
In the first example, you can see the job tasks included in the main social media picture. However, this can make it look busy. To avoid this, you can make use of the carousel function (on LinkedIn, Instagram or Twitter), such as in the second example, where the first picture is used to grab attention, while the second one outlines the responsibilities of the role.
Highlight the job benefits
Who doesn't love job perks? If your company provides great employee benefits, make sure to highlight them on your social media post. These can be either monetary compensation or secondary benefits, such as access to the company's gym or free lunches. This will help draw people's interest and convince them to apply to the open role.
You can include the job benefits in your visual or in the caption, such as in these we're hiring post examples:
Add the job requirements to your post
If you're looking for applicants with a specific skill set, it's a good idea to include the requirements for the open position in your social media post. This can increase the number of relevant applications and make the recruitment process more effective.
You can highlight the key requirements in the visual and go more into details in the caption. See the social media content examples below.
Show your team's faces in your vacancy post
Make your hiring social media post more personal and relatable by showing the faces of the team behind the job post. In addition, showing people's faces often leads to more engagement, which also helps your content reach more potential applicants.
Don't forget that overly posed pictures with fake smiles or obvious stock photos can put people off. Try instead to include good-quality photos of real employees that show emotions and look inviting.
End your hiring post with a CTA
Always end your social media hiring post with a clear CTA (call to action), such as "Join us" or "Apply now". Include clear instructions on how people can apply to the role. This prevents any friction on the applicant's journey.
See how the hiring post examples below use an entire carousel slide to include a large CTA with a description of where the applicant should go to apply.
Catch the eye with simple we're hiring visuals
To quickly grab candidates' attention, simplicity can sometimes be the way to go! Check out the two eye-catching social media job vacancy posts below:
If you want to create a super-simple job post, you can also try using the carousel function. This enables you to divide up the information over multiple slides, keeping every slide very minimal. Use the first picture to help grab candidates' attention, and the second and third images to provide more details about the role.
Tailor your post to your target candidates
You can also try to catch attention with a more unique we're hiring social media post design tailored to your audience. See how the Instagram and LinkedIn example posts below use a fun quiz and a big bold question targeted directly at the candidates they are looking to hire (software developers and freelance marketers).
Promote multiple job openings in one post
If you have several job openings, it's possible to promote all of them in a single hiring post. You can do this with one picture, through a carousel post, or via a video. Although, remember not to overwhelm your post with too many blocks of text, and try to keep it as concise as possible.
See some of the best examples of social media job posts for multiple roles below:
"Sell" your company in your hiring post
In these social media post examples, you can see how you can use the caption to provide information about your company. You can mention your values, and what it's like to work for you. This can help put your company in the best possible light, grow your employer brand, and attract candidates that have the right culture fit for your team.
Disclose the job salary upfront
Whether companies should state the salary on their job ads is currently a hot topic of debate. However, knowing the salary upfront can be the biggest motivator to apply. Research from LinkedIn showed that 61% of 450 professionals found the compensation to be the most important part of the job description.
Including the salary in the job description helps make companies look transparent and attracts the top candidates, as they will be more motivated to spend time on the application. If you can't include a fixed salary, show candidates what a regular salary career path at the company looks like, or what benefits you can provide.
Tell an engaging recruitment story
Finally, to attract more candidates and grow your employer brand, you can turn your hiring posts into an engaging story. Invite candidates to join the company by taking the viewer behind the scenes, showing your company's culture and interviewing your existing employees. In this way, candidates can already get a feel for what it's like to work at your company.
See how it can be done with the carousel example below. It includes a team picture as the first slide, to attract people's attention, followed by employee quotes and a list of job openings. Click the image to see the post on LinkedIn.
If you want to add more personality to your "we're hiring" post, try filming an engaging and informative video. See how the hiring video posts below paint a picture of the role itself, how the application process works, and the workplace culture, all while giving a more human front to the company.
Create your hiring posts in just a few clicks
Do you regularly need to create job posts and other recruitment social media content?
Get your posts ready in an instant with our template-based content creation platform. Use our templates to create professional branded images and videos yourself in just a few clicks, with every design custom-built for your needs. Join PwC, Lidl, Eneco, and more employer branding and recruitment teams who are already benefiting!
Fill in your details on this page to request more information.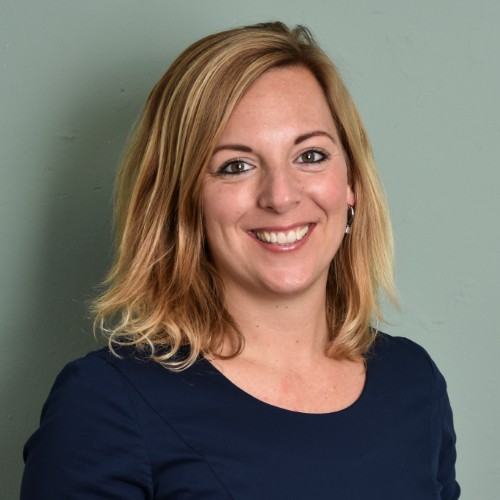 Get more recruitment tips for social media